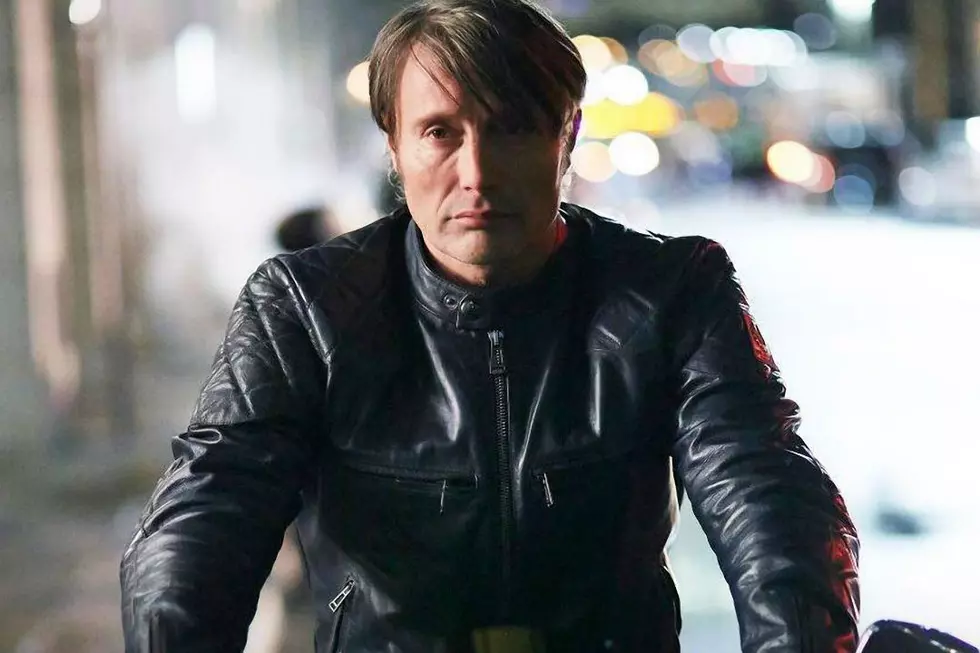 Mads Mikkelsen in Talks for the Villain (Quelle Surprise) in YA Thriller 'Chaos Walking'
NBC
Mads Mikkelsen, like Jack Nicholson and Vincent Price before him, is one of those villain actors. He's played the baddie so many times and so well, that it's weird now to see him in a role like he had in Rogue One, where he's not eating people's limbs in front of them or trying to kill James Bond. Which is why it's great to see him back in his nefarious little comfort zone as the antagonist in Doug Liman's upcoming post-apocalyptic thriller Chaos Walking.
The Hollywood Reporter notes that Mikkelsen is currently in talks with the studio for the role, which would see him as the mayor of a small town on a colony planet overrun by a virus that killed almost all the women in their society. Tom Holland and Daisy Ridley are also attached to star.
The plot, according to THR, is as follows:
The story takes place on a colony planet where almost all women have been killed by a virus and all living creatures can hear one another's thoughts in a stream of images, words and sounds called Noise. The cacophony drives many mad until a young man (Holland) makes a silent discovery: There is a girl (Ridley) who may be the key to unlocking the New World's many layered secrets.
Chaos Walking will begin shooting in Montreal later this summer.