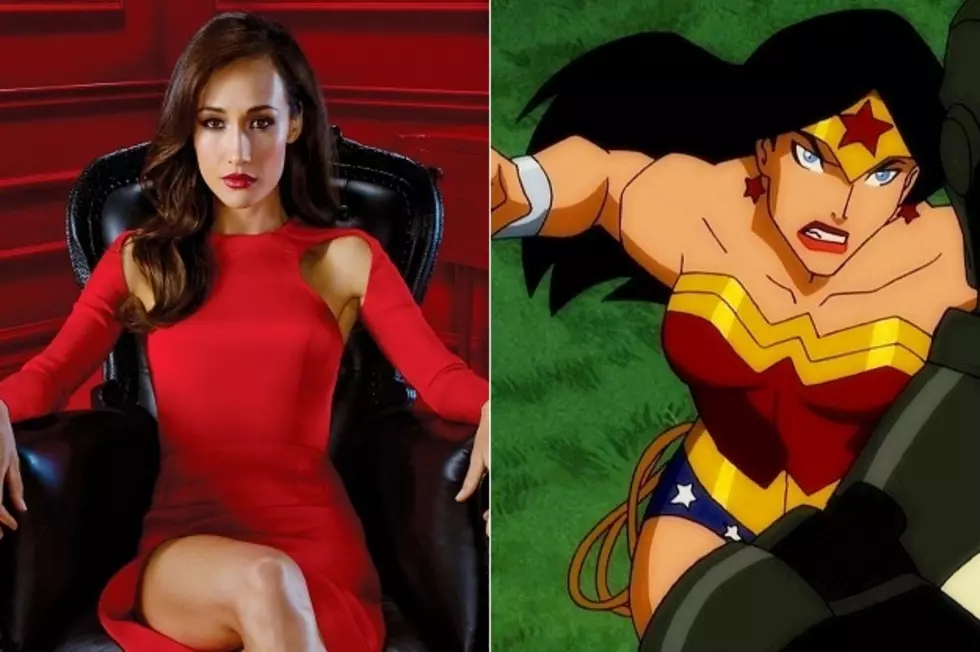 Maggie Q Cast as Wonder Woman?
Whether you miss the days of Max Fleischer cartoons or even Bruce Timm's take on the DC Universe, there's no shortage of celebrity buzz surrounding voice castings for DC superheroes.  And now where Susan Eisenberg, Keri Russell, and Lucy Lawless herself have donned the animated tiara before, now another woman warrior is set for Wonder Woman.
TV Guide reports that butt-kicking 'Nikita' star Maggie Q will be the latest woman to take on the role of Wonder Woman, lending her voice to Cartoon Networks' gritty animated series 'Young Justice'.  The character of Wonder Woman has been glimpsed many times before in the series chronicling a younger generation of superheroes, but March 24 episode "Agendas" will be the first instance of the character speaking on-screen.
Says Q of her dream casting, "In my head I am her. No stretch there. When I was a kid, I used to dress up as her. I couldn't afford a costume, so I would make her headband, wristbands and the lasso out of paper and tape it to myself, run around, climb up roofs and try to jump off them."  'Young Justice' provides Q with her first voice-over role, adding "There is nothing cooler than having lines like, 'Batman, the fate of the world is upon us.' Who gets to say that? And who gets to say that in a deep, earnest, amazingly sexy way? And to have a bunch of hot men in costumes at a table listening to you? There's really nothing better."
"Agendas" features the 'Young Justice' Justice League meeting to recruit new members for their ranks, while featuring other celebrity voices like Chad Lowe as Captain Marvel, 'CSI' star George Eads as The Flash and Alan Tudyk as Green Arrow.  The episode airs airs Saturday at 10:30 a.m. / 9:30c as part of Cartoon Network's DC Nation block.
Sweet news, eh 'Young Justice' fans?  Do you think the 'Nikita' star has the pipes to do justice to that wondrous Amazonian superhero, or you long for the days of more classic DC 'toons?  Check out Maggie Q in the March 24 episode, and lasso up your dream castings in the comments below!