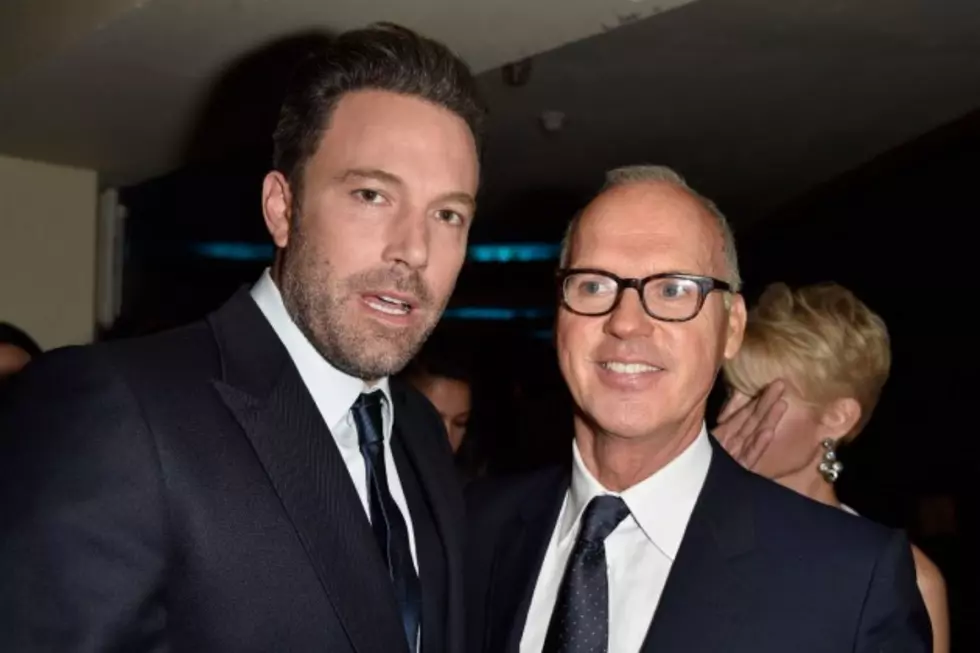 Michael Keaton Is Totally Not Jealous of Ben Affleck's Batman, Doesn't Watch Superhero Movies
Getty Images
In a talk with the ShortList, Keaton was asked if he's envious of Ben Affleck, to which he confidently replied:
No. Do you know why? Because I'm Batman. I'm very secure in that.
This year marks the 25th anniversary of Tim Burton's first 'Batman' film, in which Keaton donned the rubber suit and cape and helped kick off a new wave of superhero films. Keaton says he's proud of Burton, and suggests that the director is partially responsible for the current wave of superhero movies:
Tim changed, or started, everything. And I'm proud of the choice I made, in terms of how to play Batman. It's probably easier now because Tim paved the way, and if I did anything to pave the way, I'm proud of that, too.
Keaton went on to say that aside from the first 'Spider-Man' movie, he hasn't watched a superhero film in its entirety. He also thinks that today's superhero stars have it much easier:
You can step into it more easily now, is my guess. Technically, (superhero movies) do everything for you. They create a world where all you've basically got to do is show up, not f— it up too much and you'll come off okay.
The actor definitely played a part in shaping Batman's cinematic history, and is garnering acclaim for his role in 'Birdman,' in which he plays a washed-up actor who previously starred in his own superhero franchise, similar to 'Batman.' But while Affleck is making Bale feel a bit insecure, Keaton seems like he could care less about what happened after his participation in the franchise.