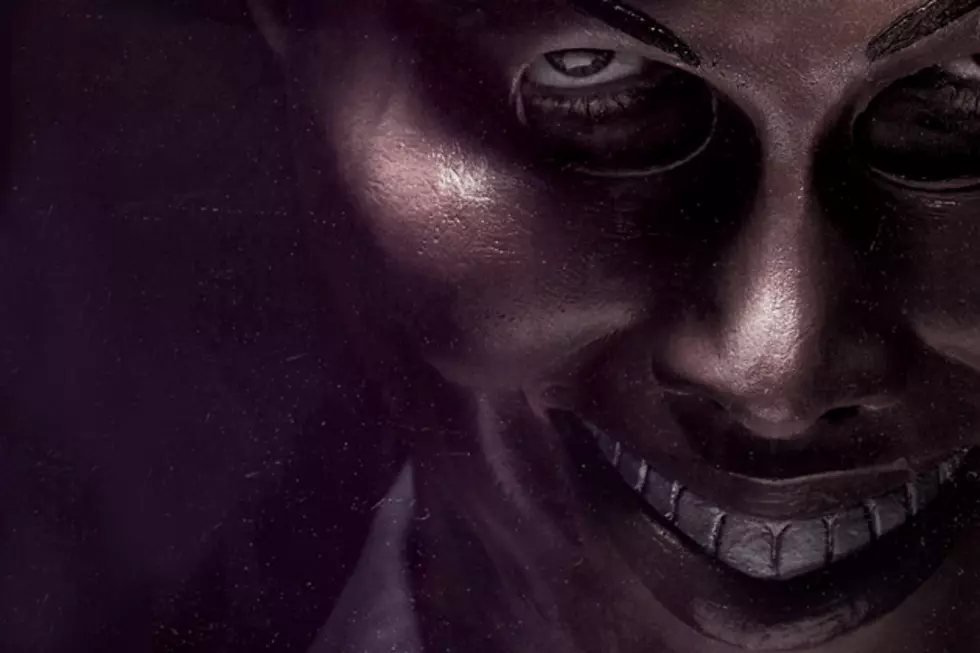 The Most Anticipated Horror Films of 2013
Universal Pictures
Yes, the summer blockbuster season is just getting started, but let's not forget another beloved genre: horror. Horror fans have just as much to look forward to as fans of geek properties in 2013. We've got a list of our most anticipated horror films for the rest of the year -- films promising spooks and scares, blood and gore, and all manner of things that get under our skin. Read on for trailers and info on all the horror films you should be looking forward to in 2013... if you dare.
Obviously the long-delayed and highly-anticipated horror film from Adam Wingard and Simon Barrett is at the top of this list. 'You're Next' has a stellar indie-friendly cast, including directors Ti West and Joe Swanberg, alongside horror favorites Barbara Crampton and A.J. Bowen. The film meshes dark humor with horror exquisitely in this home invasion thriller that takes the concept to the next level with fun twists and turns. It's only played two festivals in the last couple of years, but 'You're Next' has already garnered rave reviews and become not just one of the most anticipated horror films of 2013, but one of the most anticipated films of the year.

'Insidious Chapter 2'

September 13

James Wan and Leigh Whannell, the team that brought you 'Saw' and 'Dead Silence,' return with a sequel to their haunted house spook-fest 'Insidious.' Patrick Wilson and Rose Byrne return as a couple haunted by a particularly sinister demon, and given the twisty ending of the first film, we can't wait to see what Wan and Whannell have cooked up for the second go-round. Unfortunately, there's no teaser or trailer yet, but given the film's late summer release date, we imagine we'll see something pretty soon.

James Wan has not one, but two (!) horror films coming out this year, and is quickly proving that he's one of our true original voices in horror. While his films aren't always completely successful, his stories are interesting and his visuals are engaging. 'The Conjuring' tells the true story of legendary ghost hunters Ed and Lorraine Warren (Patrick Wilson and Vera Farmiga), as they investigate the most horrifying haunting they ever experienced. The film also stars Lili Taylor and Ron Livingston, and the early teaser and trailer promise an incredibly atmospheric and terrifying experience.

The Purge -- June 7
From horror mega-producer Jason Blum and director James DeMonaco comes this tale of not-too-distant future terror. 'The Purge' imagines an America where, for one night each year, all crime is legal -- drugs, theft, vandalism, violence, and even murder are all given a free pass. One family, led by Ethan Hawke and Lena Headey, allow a victim to enter their home for protection, but find that they've also invited his sinister attackers to their front door. The first trailer indicates an interesting take on the home invasion genre.

In this horror anthology sequel, a man searching for a missing student uncovers a cache of VHS tapes, each featuring a different horrific short story. Jason Eisener, Timo Tjahjanto, Gareth Evans, Eduardo Sanchez, and returning filmmakers Adam Wingard and Simon Barrett each provide energetic and creative horror stories, filled with clever plots, blood and goo, and even a few laughs. It's a step above the first 'V/H/S' film in terms of cohesion and innovation, and Tjahjanto's short in particular is enough to justify your ticket purchase.

'Paranormal Activity 5'

October 25

The official plot and cast of the latest entry in the 'Paranormal Activity' franchise have yet to be revealed -- likely because production has yet to begin, and like the previous sequels, they probably won't get going on the project until sometime this summer. Regardless, even the worst 'Paranormal Activity' films have had something exciting and innovative to offer in the world of found footage horror, and we're interested to see how they continue the mythology they've been building throughout the series. Will Katie return? Will we get more answers about the cult from the end of the fourth film? Hopefully we'll know more very soon!

Chloe Moretz fills the shoes of Sissy Spacek in this remake of the classic horror flick based on the novel by Stephen King about a bullied teen girl who discovers she has telekinetic powers, and what she does with those powers when she's pushed too far. Julianne Moore co-stars as Carrie's God-fearing, cuckoo mother in the film, directed by Kimberly Pierce ('Boys Don't Cry'). The early teasers gave us a glimpse at the atmosphere and a bloody Moretz as the titular character, while the full trailer seems to show that 'Carrie' is staying true to its cinematic predecessor.

We're still not sure exactly when we'll get to see this remake of the slasher classic starring Elijah Wood as the owner of a mannequin shop with a proclivity for scalping young women, but IFC has the distribution rights and we've heard it should be hitting theaters in limited release and VOD sometime in the next month or so. The trailers indicated that director Franck Khalfoun ('P2') has crafted some truly stark and unnerving visuals, and who doesn't want to see Elijah Wood play a psycho killer?

Daniel Radcliffe continues to eschew his Harry Potter past with yet another horror film -- 'Horns,' based on the novel by Joe Hill (son of Stephen King), follows a man who wakes up to find his girlfriend mysteriously murdered and horns sprouting from his forehead. The film also stars Juno Temple, James Remar, and Max Minghella, and though we've yet to get a teaser, early images of Radcliffe promise an intriguing fantasy horror flick.

'Milo' premiered at this year's SXSW film festival to a divisive response -- the schlocky horror comedy gives off serious late 80s/early 90s vibes, which might not be everyone's cup of tea. The film stars Ken Marino as a man who gives birth to a demon that's been living in his intestines (yes, a butt demon) and struggles to find a way to control the little creature before it wreaks havoc on everyone he loves. 'Milo' features some great practical effects and creature work, and a wonderful comedic cast including Gillian Jacobs, Patrick Warburton, Peter Stormare, and Stephen Root.

Starring Brad Pitt and Mireille Enos ('The Killing'), this film based on the popular novel by Max Brooks follows a United Nations employee as he races around the world to uncover the genesis of a major zombie apocalypse in an effor to save what's left of the human race. The project was notoriously delayed and underwent re-shoots, and although early buzz hasn't been too kind, we're still pretty stoked to see Brad Pitt in action with hordes of zombies. And how about that awesome pile of zombies from the trailer? Scary stuff.