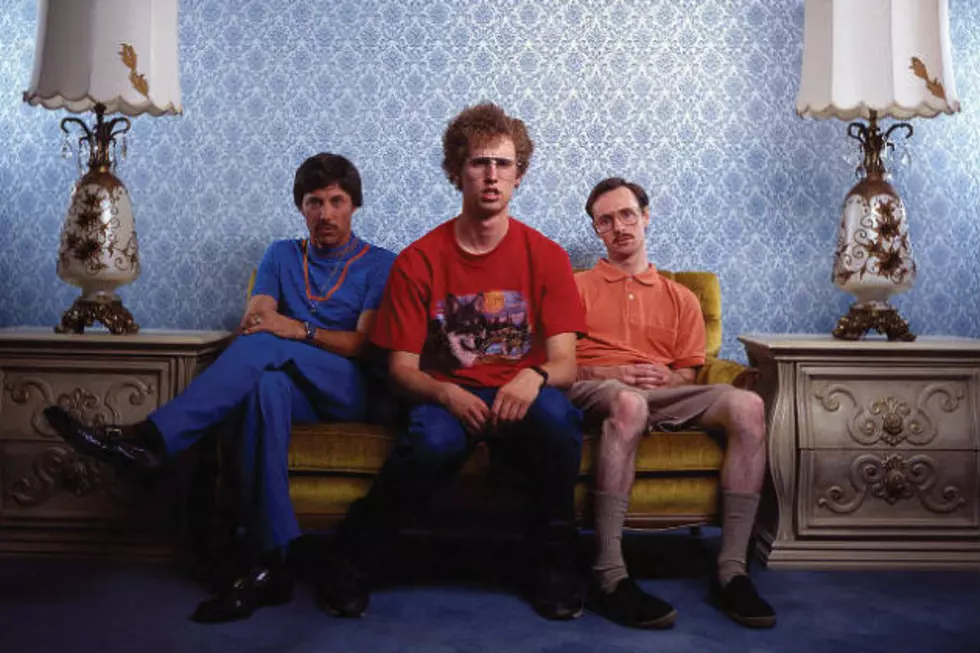 See the Cast of 'Napoleon Dynamite' Then and Now
Fox Searchlight
In 2004, a little indie film by the name of 'Napoleon Dynamite' introduced us to a small town dork and his quirky friends, and gave us memorable lines that people still quote nine years later.
The film's stars were either relative unknowns or established character actors, inspiring us to take a look back at where they were nine years ago, and where they are now.
Jon Heder, Napoleon Dynamite
Then: Jon Heder was friends with filmmakers Jared and Jerusha Hess and starred in the short film that inspired 'Napoleon Dynamite.' The film was Heder's big screen debut (he was only paid $1,000), and he went all out for the role, even going so far as to perm his hair.
Now: Heder quickly launched a big screen career, landing roles in 'The Benchwarmers,' 'School for Scoundrels,' and 'Blades of Glory,' but in recent years things have slowed down. He reprised the role of Napoleon (along with most of the cast) for the short-lived Fox animated series.
Aaron Ruell, Kip Dynamite
Then: Prior to making his big screen debut as Napoleon's brother Kip, Aaron Ruell was already an accomplished commercial and film director, and in 2005, was the only director to have two short films premiere at the Sundance film festival: 'Everything's Gone Green' and 'Mary.' For the part of Kip, Ruell had real braces placed on his teeth.
Now: Ruell went on to star in indie flicks 'Think Tank' and 'On the Road with Judas,' and reprised the role of Kip for the 'Napoleon Dynamite' animated series. He continues to work as a photographer and commercial director.
Efren Ramirez, Pedro
Then: You might be surprised to know that 'Napoleon Dynamite' wasn't Efren Ramirez's first film role -- he had previously starred in 'Tammy and the T-Rex,' 'Jury Duty' and 'Kazaam.'
Now: Though it wasn't his first foray into acting, 'Napoleon Dynamite' definitely helped kick Ramirez's career up a notch, landing him parts in 'Crank' and 'Employee of the Month.' He most recently starred alongside Will Ferrell in 'Casa de Mi Padre.'
Tina Majorino, Deb
Then: A former child actress who had starred in 'Andre' and 'Waterworld,' Tina Majorino re-emerged from a seven-year acting hiatus as Deb, Napoleon's love interest.
Now: Majorino went on to find immense success on television, with parts on 'Veronica Mars,' 'Bones' and most recently, 'True Blood' and 'Grey's Anatomy.'
Jon Gries, Uncle Rico
Then: Veteran actor Jon Gries was known best for roles in cult classics like 'Real Genius' and 'The Monster Squad,' and he definitely helped lend some of that legitimacy to the role of Uncle Rico. If you're wondering why he kept using his napkin so much in the steak-eating scene, it's because Gries, a real-life vegetarian, was spitting the meat out after every bite.
Now: Gries has had guest roles on 'Lost' and 'Supernatural,' and recently starred in both 'Taken' and 'Taken 2.' He's also done some voiceover work, lending his talents to the video game 'Hitman: Absolution.'
Haylie Duff, Summer Wheatly
Then: Big sister of TV and pop star Hilary Duff, Haylie played the role of snobby popular girl Summer Wheatly. She had previously made a few guest appearances alongside her kid sis on 'Lizzie McGuire.'
Now: Duff went on to star on a few seasons of '7th Heaven,' and has continued to work in both film and television, appearing in several small indie flicks, and popping up on shows like 'The Secret Life of the American Teenager.'
Sandy Martin, Grandma
Then: Veteran stage and character actress (and sometimes playwright/producer) Sandy Martin had previously worked with Jon Gries on 'Real Genius' before reuniting in 'Napoleon Dynamite.'
Now: Martin has made appearances on 'It's Always Sunny in Philadelphia' and 'Nip/Tuck,' but you might know her best for the role of Hollis Green's wife, Selma, on the critically-acclaimed HBO series 'Big Love,' which ended its run in 2011.
Diedrich Bader, Rex
Then: No stranger to quirky character roles from his work in films like 'Office Space' and 'The Beverly Hillbillies,' Diedrich Bader played Rex, the macho guy who runs the Tae Kwon Do studio where Kip aspires to better himself.
Now: Bader does a ton of voiceover work these days, lending his signature cadence to the voice of the caped crusader in 'Batman: The Brave and the Bold,' and other superhero animated shows, including 'Green Lantern: The Animated Series' and 'Superman: Unbound.'
Shondrella Avery, LaFawnduh
Then: Shondrella Avery made a name for herself with roles on 'The Jamie Foxx Show' and the hidden camera reality series 'Girls Behaving Badly' before giving her most memorable performance yet as LaFawnduh, Kip's internet girlfriend.
Now: Avery has appeared in 'The Secret Life of Bees' and in last year's cop drama 'End of Watch,' alongside Jake Gyllenhaal and Michael Pena. In her free time she works with charities and is producing a television show with her husband.
Emily Dunn, Trisha
Then: Emily Dunn went by the name Emily Kennard when she made her debut in 'Napoleon Dynamite' as Trisha, Napoleon's (very) reluctant prom date. An actress and dancer, Dunn attended acting classes with Jon Heder's twin brother, Dan.
Now: Dunn has had minor roles in small films, but her real passion is in art, design, and choreography -- skills she put to great use working on video games like 'Toy Story 3: The Video Game' and 'Meet the Robinsons.'