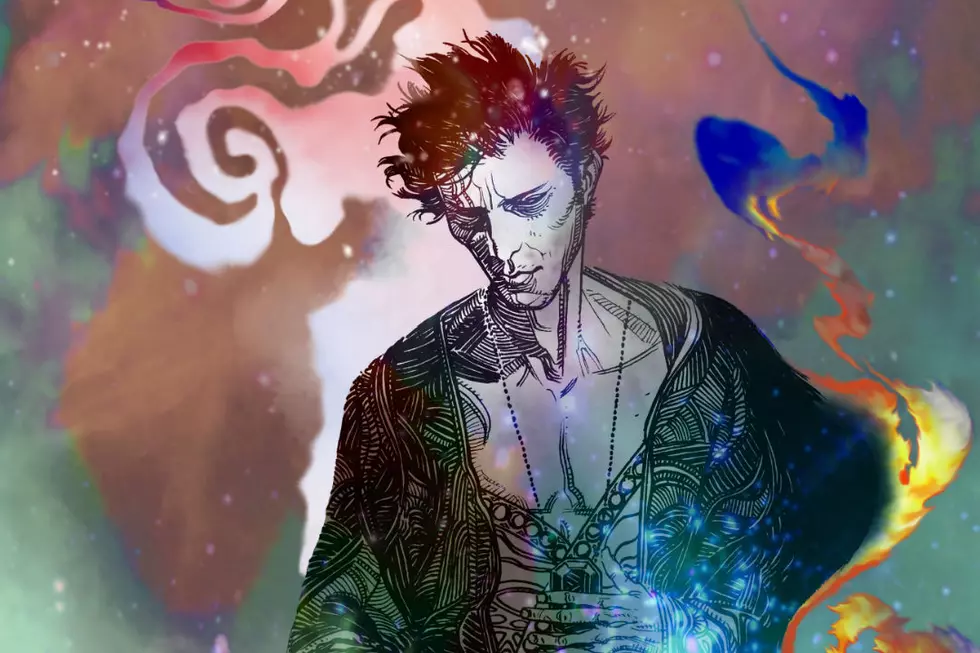 Neil Gaiman + David Goyer in Talks to Bring 'Sandman' to Netflix
Vertigo
Has Neil Gaiman found the right people to take the reins on an adaptation of his Sandman comic? According to reports, Netflix is closing in on a deal with Warner TV to adapt Gaiman's DC Comics property for the small screen.
There have been multiple attempts to launch a Sandman adaptation over the years, but Gaiman told a Comic-Con panel back in 2007, "I'd rather see no Sandman movie made than a bad Sandman movie." He went on to add that he felt that eventually one would be made, but he hoped for a director that had the same obsession with the source material as Peter Jackson had with Lord of the Rings or Sam Raimi with Spider-Man.
Gaiman has enjoyed an increasing presence in the TV world in recent years, with American Gods making its mark at Starz, Good Omens stirring things up for Amazon and the Sandman spin-off Lucifer first airing on Fox before moving over to Netflix after the broadcast network decided to move on.
According to The Hollywood Reporter, Allen Heinberg will write the script and serve as the showrunner for the series. His credits include work on Wonder Woman, as well as ABC's Shondaland series' The Catch and Grey's Anatomy. Gaiman will serve as an executive producer along with David Goyer, who has writing credits for such films as The Dark Knight, Blade and The Crow: City of Angels.
Gaiman's comic centered on Morpheus, the Lord of Dreams, and a powerful group of siblings known as the Endless. While things look good for the project to move ahead, Netflix and Warners have yet to officially close the deal.