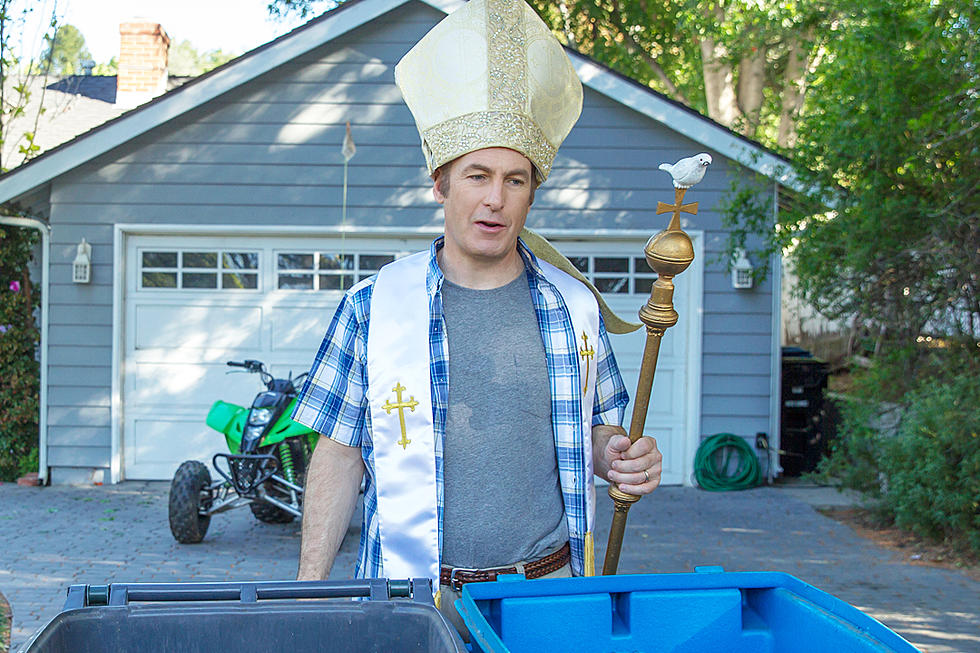 'Mr. Show' Reunites in First Clip From Netflix's 'W/ Bob and David'
Netflix
If you wondered how long it would take Bob Odenkirk and David Cross' new Netflix comedy W/ Bob & David to turn into vintage Mr. Show, the wait wasn't long. Before next months premiere, check out a full six-minute sketch of "Resolutions" from the new series!
Odenkirk and Cross also executive produce the new series, along with Marc Provissiero, Naomi Odenkirk, Tim Sarkes, Dave Kneebone, and the famous Tim Heidecker and Eric Wareheim:
After being dishonorably discharged from the Navy SEAL, Bob and David are back serving our country the way they do best: making sketch comedy. Four half-hours of brand-new comedy featuring all new characters, all new scenes and, most importantly, all new wigs.
Initially paired on The Ben Stiller Show, HBO's Mr. Show with Bob and David ran from 1995 to 1998, and shot the pair to cult comedy stardom. For his part, Odenkirk shot in between hiatuses of Better Call Saul, which returns for a second season in 2016.
Check out the sneak peek above, and stay tuned for the return of W/ Bob & David on November 13.