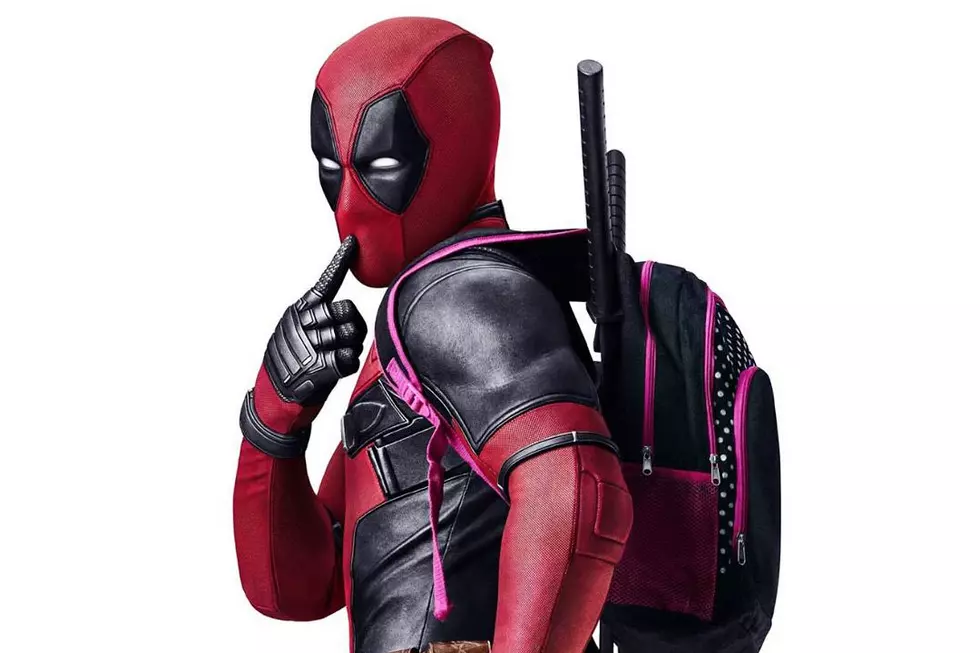 New 'Deadpool' Poster Has a Cheeky Sense of Humor
20th Century Fox
Yes, both Captain America: Civil War and Batman vs. Superman are on their way in the next few months, but don't sleep on that other superhero movie coming out in two months, Deadpool. He may not be as well known as some of the other superheroes listed here, but that's not going to stop him. Because his ass looks great in tight, red leather.
It's all part of the new Deadpool poster, which promotes the Merc with a Mouth's finest attributes: bad ass, smart ass and a great ass. Talk about a cheeky sense of humor. It certainly is a welcome break from the crowded floating head posters that plague most superhero movies, though it will be interesting to see if movie theaters actually hang this in their lobbies.
Though Deadpool doesn't have the extended franchise that Captain America, Iron Man, Batman or Superman do, that could just be a matter of time. With Fantastic Four 2 recently taken off the release schedule at Fox, there has been talks that the studio loves Deadpool so much, they're already looking to give Deadpool 2 that old Fantastic Four sequel date. And, if things go really well, expect to see Deadpool crossing over with some of Fox's other Marvel properties.
Based upon Marvel Comics' most unconventional anti-hero, DEADPOOL tells the origin story of former Special Forces operative turned mercenary Wade Wilson, who after being subjected to a rogue experiment that leaves him with accelerated healing powers, adopts the alter ego Deadpool. Armed with his new abilities and a dark, twisted sense of humor, Deadpool hunts down the man who nearly destroyed his life.
In addition to Reynolds, Deadpool stars Morena Baccarin, Ed Skrein, T.J. Miller, Gina Carano and Brianna Hildebrand.
Deadpool opens in theaters on February 12, 2016.