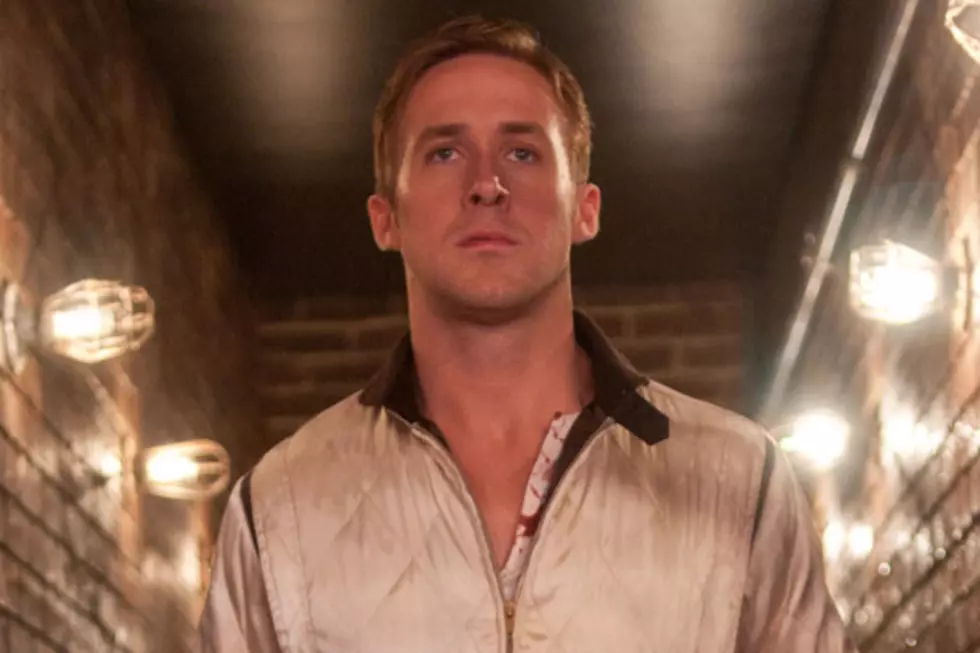 'Only God Forgives' Poster: Who Would Dare Mess Up Ryan Gosling's Face?!
FilmDistrict
It's bad enough Ryan Gosling lost the title of PEOPLE's "Sexiest Man Alive" to Channing Tatum, but now we have to see his heartthrob-worthy face now actually throbbing in the latest promo poster for 'Only God Forgives.'
We've already seen stills from director Nicolas Winding Refn's latest, but this new movie poster features a close-up of a beaten Ryan Gosling, and we can hear fans screaming, "Not the face! Not the face!" In the movie, Gosling plays an owner of a Thai boxing club in Bangkok whose brother is killed by an ex-cop known as The Angel of Vengeance. To exact revenge, Gosling must settle the score in his own ring, which will presumably leave his face beaten beyond recognition.
Refn can't seem to stop putting Gosling in harm's way, as he previously gave us that dramatic elevator scene in 'Drive.' But before we see the actor take yet another beating, we first have to see him in the long-awaited 'Gangster Squad,' which is finally coming to theaters January 11, 2013. Hopefully that one will be a little more sensitive of the money maker.
What do you think of the new poster? Are you excited to see Ryan Gosling back on the big screen in 'Gangster Squad' and 'Only God Forgives'? Let us know what you think in the comments!