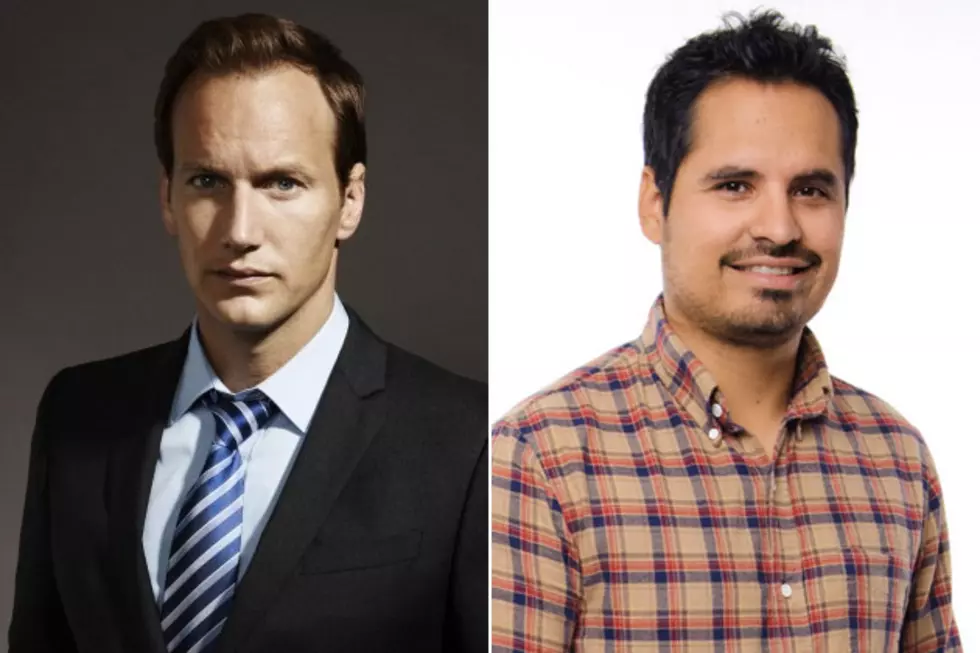 Patrick Wilson Looks to Join 'Ant-Man,' Michael Pena Rumors Confirmed
CBS/DreamWorks
As ABC plans to premiere a new hourlong special diving deeper into the Marvel Cinematic Universe than ever before, the studio continues bulking up its properties. Edgar Wright's 'Ant-Man' is the latest to make some major additions to its cast as the studio is currently in negotiations with 'The Conjuring' (and 'The Conjuring 2') star Patrick Wilson, along with the now confirmed talks with Michael Pena.
The Wrap originally reported the news of Wilson's involvement in Marvel's upcoming 'Ant-Man,' though the only details we've gleaned on his character is "another charismatic leading man" to star opposite Paul Rudd's Scott Lang and Michael Douglas' Hank Pym. Pena, who'll next be seen in the title role of Lionsgate's 'Cesar Chavez' pic, has confirmed to be in talks for yet another major male role in the film, where previously the rumor seemed to be debunked by a number of individuals.
While few plot details are known of 'Ant-Man,' the characters involved suggest a storyline similar to Lang's origins in the Marvel universe -- he steals the size-shrinking technology of original Ant-Man Hank Pym in order to rob banks, but later remedies his sinister ways and takes over as the superhero in Pym's stead. 'LOST' and 'The Hobbit' star Evangeline Lilly is being eyed for the lead female role.
Though this remains pure speculation at the moment, our best guess at who Wilson (or Pena, for that matter) could be is Darren Cross, the owner of Cross Technology Enterprises (compared to Stark Enterprises). Cross is suffering from a similar illness to Scott Lang's sick daughter, Cassie, who's condition is what prompts a desperate Lang to go after Pym's Ant-Man suit in order to rescue the only doctor capable of curing her -- a man who just so happens to be forcibly working on Cross' condition.
'Ant-Man' will bow in theaters on July 31, 2015, shortly after 'The Avengers 2' kicks off the summer on May 1. Though we have a long way to go till then, we can surely hope to hear something of the project in the near future, perhaps even with the recently announced Marvel special on ABC airing on March 18, which will debut new footage from 'Captain America 2' and 'Guardians of the Galaxy,' as well as the very first footage of 'The Avengers 2.'