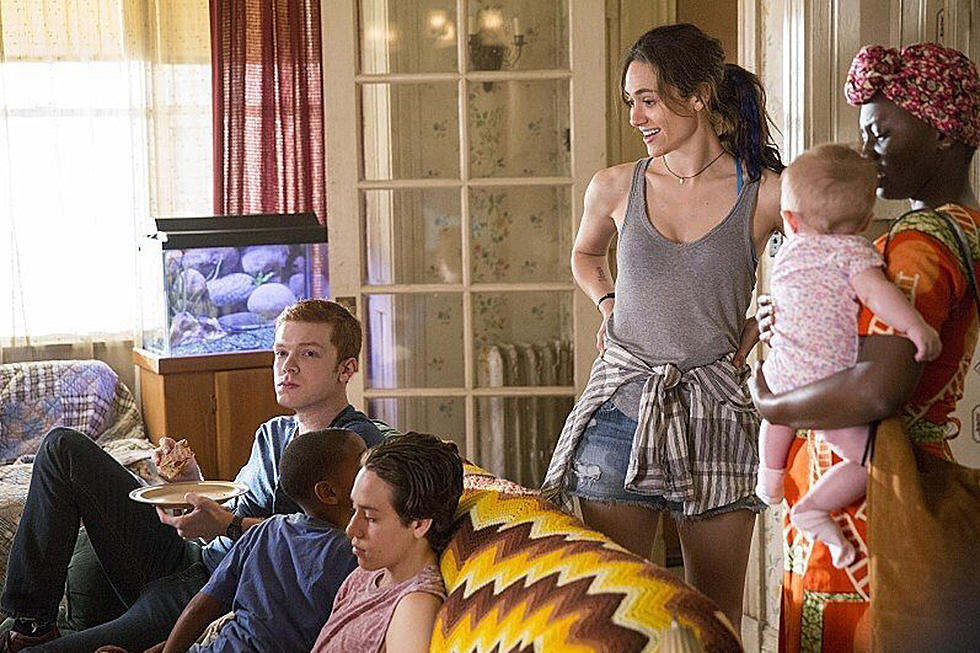 Watch 'Shameless' Season 7 Free Online a Week Early
Showtime
You didn't have to wait until 2017 for a new season of Shameless, so why wait until October? Over a week from their official premiere, the Gallaghers are back as Showtime places the full Shameless Season 7 premiere online early.
As tends to be the case with a great many premieres, Showtime placed the full Shameless Season 7 opener online over YouTube, in addition to their on-demand platforms. "Hiraeth" even marks the second Shameless season premiere in 2016, as Homeland's move to the beginning of 2017 opened up a fall slot.
So reads the full synopsis:
The seventh season picks up a month after last season's finale, with the Gallaghers ready for another sizzling summer on the South Side of Chicago. The Gallaghers have always scraped by, but this season finds some of them finally getting a leg up, with more changes than the currents of the Chicago River. When Frank (Macy) awakens from a coma to learn that his loved ones tossed him in the river, he declares war – Gallagher vs. Gallagher. But Fiona (Rossum) is too busy improving her own life to worry about Frank's. After last season's devastating betrayal, she's now moved on, a warrior, and nothing is getting in the way of her new life as manager of Patsy's – including her family. Gallagher Golden Boy Lip (White) finishes up his time in rehab, and emerges with a new outlook on alcoholism and a grim vision of his future, whereas the once-unstable Ian (Monaghan) is now thriving as an EMT and in a comfortable relationship. Debbie (Kenney) is still figuring out how to be a good mom to young Franny, while Carl (Cutkosky) has some big decisions to face as he enters manhood. With Fiona's new determination to make something of herself, will the rest of the Gallaghers fall apart without Fiona there to pick up the pieces?
In the meantime, stay tuned for the latest from the October season, and watch the trailer again below.