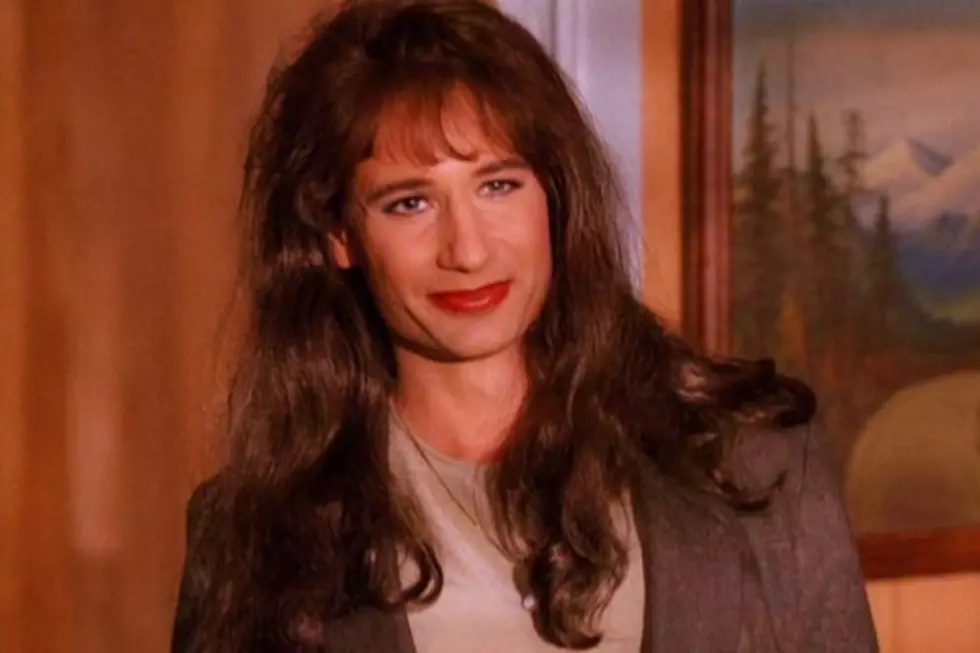 Showtime 'Twin Peaks' May Return David Duchovny's Cross-Dressing DEA Agent
ABC
The full nature of Showtime's Twin Peaks revival remains somewhat unclear, even after David Lynch returned to the project, but one certainty remains a wealth of characters and now-famous stars eyed to return. A new report suggest The X-Files' own David Duchovny will trade revivals for a Twin Peaks appearance as well, reprising his role as cross-dressing DEA agent Denise Bryson.
Keep this grain of salt away from your coffee for the moment, but with Duchovny currently in the limelight for NBC's Aquarius miniseries and the 2016 X-Files revival, the actor has also fielded questions of a potential return to Twin Peaks, in which he played a DEA agent investigating Dale Cooper (Kyle MacLachlan).
According to MovieHole, Duchovny is indeed scheduled to film a Twin Peaks return later on this year, made possibly by the production's relative proximity to The X-Files' Vancouver shoot. For the moment at least, only MacLachlan has been officially confirmed to reprise his role from the previous series.
When last we heard, David Lynch and Twin Peaks co-creator Mark Frost had completed work on the scripts, with Lynch confirmed to direct all nine (or 18?) episodes of the revival series. Sheryl Lee, Dana Ashbrook and Sherilyn Fenn have all at least been approached to return, though Showtime has yet to make any official announcements.
The original Twin Peaks saw Agent Dale Cooper arriving in the titular town to investigate the murder of homecoming queen Laura Palmer, only to find the mystery ran far deeper than he could ever expect, with a touch of the supernatural. The new iteration will pick up 25 years after the Season 2 finale in 1991, which saw MacLachlan's Agent Cooper in a Black Lodge limbo.
Showtime will likely get to work on more formal cast announcements now that Lynch has been confirmed to return, but who beside David Duchovny should pop up for the long-anticipated Twin Peaks revival?
Check Out 100 TV Facts You May Not Know!