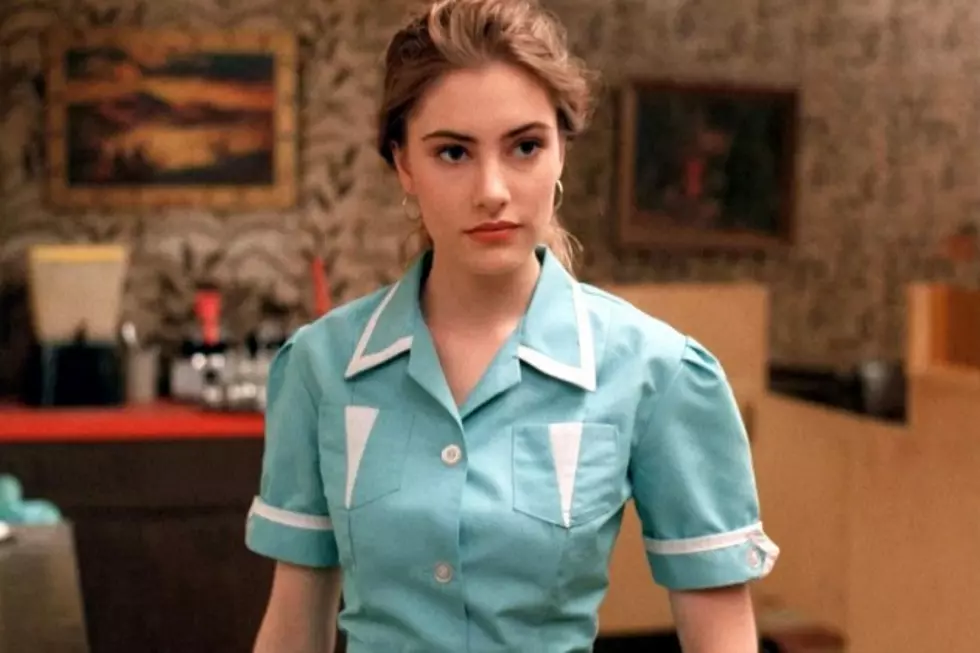 'Twin Peaks' Star Madchen Amick Teases Revival Return
ABC
Secrecy surrounding Showtime's Twin Peaks has made it difficult to discern what original cast members might return, and who might end up recast when the new iteration debuts in either 2016 or 2017. At the very least, it seems Shelly Johnson will be at the ready with some cherry pie, now that Mädchen Amick has begun teasing her Twin Peaks return.
Take this one with a minor grain of salt for the moment, though Amick seems overwhelmingly to suggest that certain Peaks of the northwest lie in her future, as evidenced over Twitter:
When last we saw the character 25 years ago, Shelly Johnson mulled over a proposal of marriage from Bobby Briggs (Dana Ashbrook), ex-boyfriend to the late Laura Palmer, though Shelly technically remained married to the villainous Leo (Eric Da Re).
The original Twin Peaks saw Agent Dale Cooper arriving in the titular town to investigate the murder of homecoming queen Laura Palmer, only to find the mystery ran far deeper than he could ever expect, with a touch of the supernatural. The new iteration will pick up 25 years after the Season 2 finale in 1991, which saw MacLachlan's Agent Cooper in a Black Lodge limbo.
Showtime has yet to set an official Twin Peaks premiere, likely either late 2016 or 2017, but what should we make of Shelly Johnson's return?
Check Out 100 TV Facts You May Not Know!