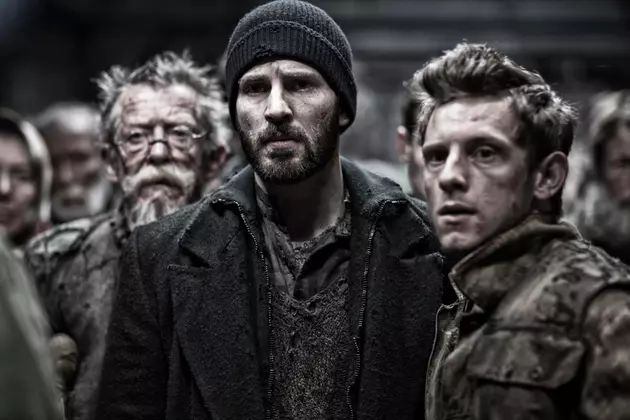 'Snowpiercer' TV Series Gets Rolling at TNT With Pilot Order
The Weinstein Company
We're still not sold on the idea of director Bong Joon-Ho''s iconic Snowpiercer joining the ranks of movies remade as TV series, even with Joon-Ho's involvement, but the train is officially leaving the station. TNT has given out an official pilot order to an adaptation of the 2013 South Korean sci-fi, with Terminator: The Sarah Connor Chronicles scribe Josh Friedman at the controls.
The hour-long pilot will see director Bong and co-producer Dooho Choi executive producing alongside Lee Tae-hun, Marty Adelstein, Becky Clements, and feature producer Chan-wook Park. For those not familiar with the movie, here's how TNT describes the project:
Snowpiercer is set seven years after the world has become a frozen wasteland, and the remnants of humanity inhabit a gigantic, perpetually moving train that circles the globe. Class warfare, social injustice and the politics of survival are questioned in this riveting television adaptation.
Snowpiercer has one of the most original concepts to hit the screen in the last decade, and it's one that offers numerous opportunities for deeper exploration in a series format. We look forward to expanding TNT's relationship with Tomorrow Studios and their take on a world where humanity is pushed to the extreme.
You can check out the original trailer for yourself below, but could a Snowpiercer TV series end up with the film's same surprising success?