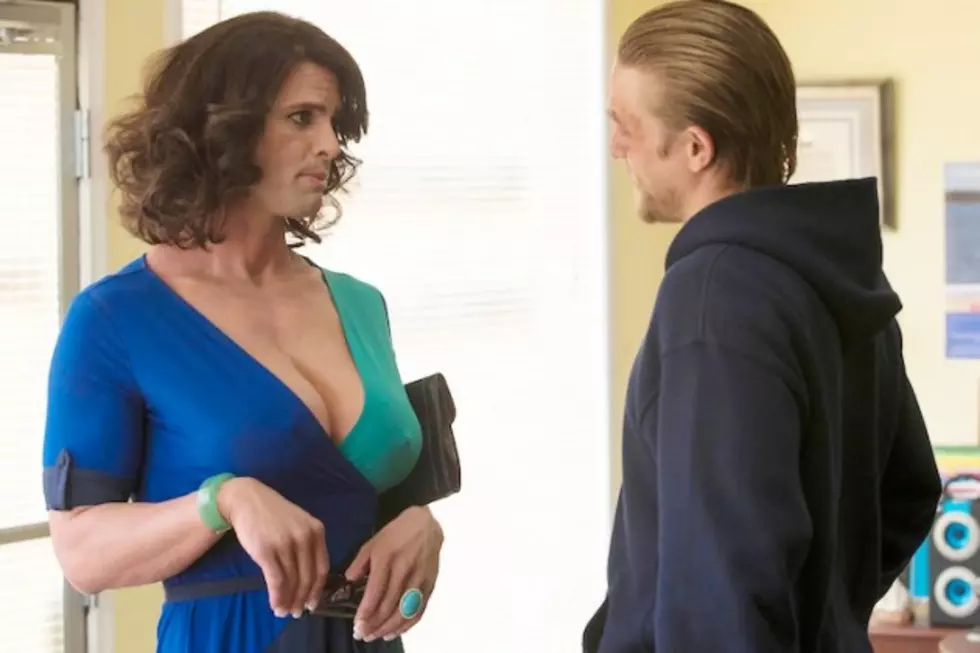 'Sons of Anarchy' Final Season: Walton Goggins' Venus Van Dam to Return
FX
The oh-so-subtle 'Sons of Anarchy' surprised us all in season 5 with 'Justified' star Walton Goggins' guest turn as the transgender Venus Van Dam, before giving the character a bit more spotlight in season 6, so why would we expect any less from the final run? That's right, Goggins' Venus Van Dam will return to the 'Sons of Anarchy' in season 7, prosthetic boobs and all!
While there's no word on exactly where and when we'll find Ms. Van Dam when 'Sons of Anarchy' roars out its seventh and final season this fall, series creator Kurt Sutter was at least kind enough to confirm over Twitter that we'd see the character again, saying "I am very happy to report that in season 7 of SOA, THERE WILL BE SOME MUTHAF--KIN' VENUS!" When last we saw the character, she and Tig wistfully watch her son board a bus out of town, following an ordeal with Venus' family.
We suspect Walton Goggins will be one of many familiar faces passing through Charming for the seventh and final season of FX's 'Sons of Anarchy,' but what say you? Who are you most looking forward to seeing when the road-rashing biker drama skids to a halt this fall?