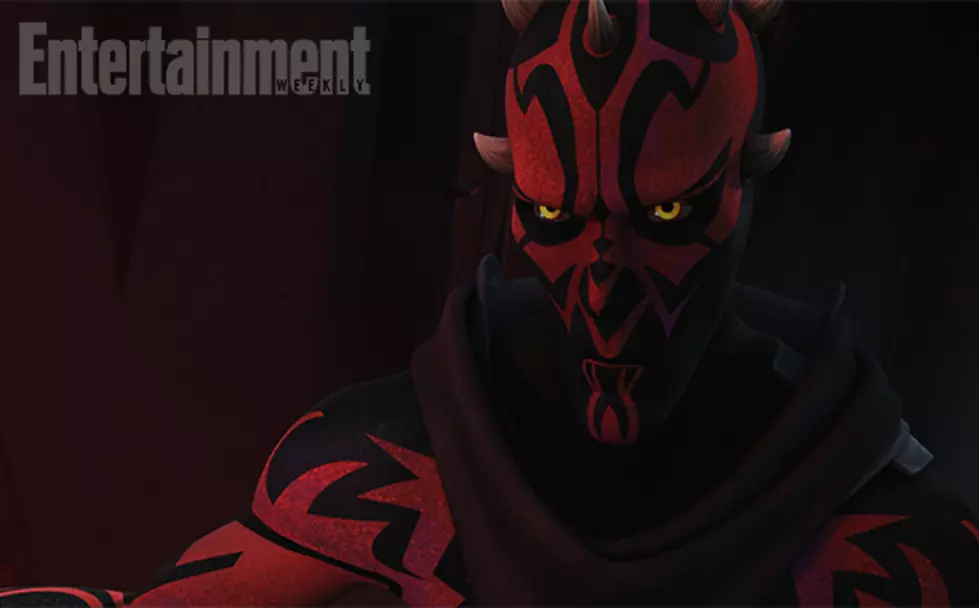 'Star Wars Rebels' Season 2 Finale Reveals First Look at Old Darth Maul
Lucasfilm / EW
At last, Star Wars Rebels has reached the final outings of its second season, that all those Force-goodies from the midseason trailer have come home to roost. And where the trailer only teased it, see Darth Maul's full return in a new clip and photos from Rebels' Season 2 finale!
Entertainment Weekly released the first official clip from next week's two-part "Twilight of the Apprentice" finale, which sees Ezra in an abandoned Malachor temple, led by a mysterious figure with Sam Witwer's familiar voice:
Of course, the photos confirm Darth Maul's presence, perhaps suggesting Maul as a figure the increasingly-worrisome Ezra might look up to, as supervising producer Dave Filoni puts it:
He's this person who has been on the dark-side, that has been thrown out repeatedly from the Emperor's hierarchy but that doesn't mean he doesn't have a lot of the same tendencies as the Emperor and have the same desire for power. It became a really interesting story to tell, and a challenge, because at face value, Maul isn't a guy you look at and go, 'I trust you, devil-looking guy with horns on your head.' So we had to paint an interesting picture here to get this kid to perhaps believe in him. […]
This whole season has been about getting Ezra to kind of explore the dark side of the Force and be aware of its existence on a powerful level that maybe he didn't understand before. It's really kind of an Empire Strikes Back movement for the series, where we bring the dark side out more to our heroes and challenge them with it. It's going to get pretty crazy before the end here.
Check Out 100 TV Facts You May Not Know!