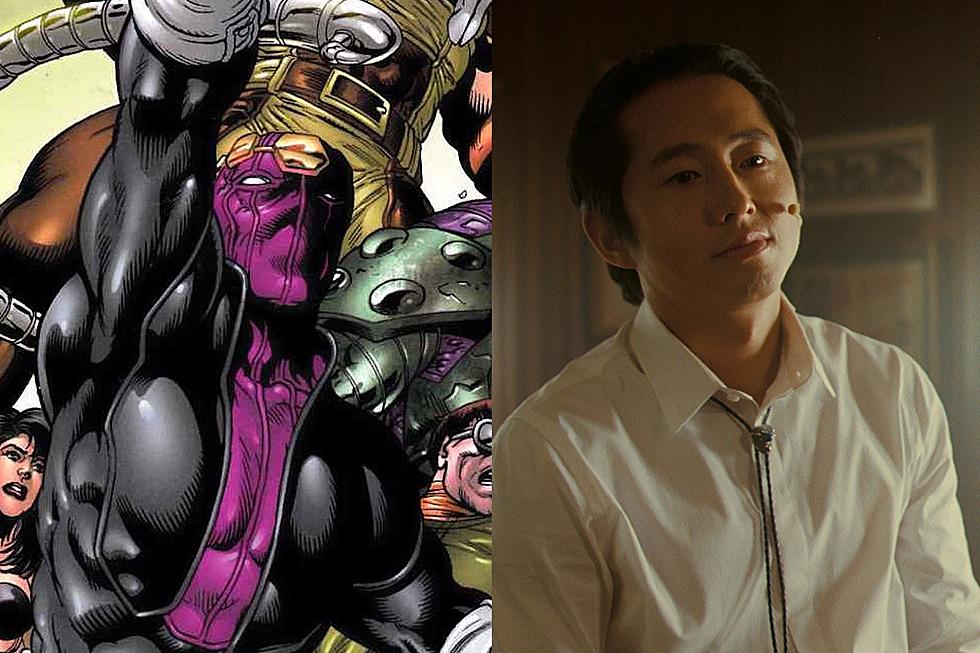 Steven Yeun Cast In Marvel's 'Thunderbolts'
Marvel/Universal
Steven Yeun is stepping into the MCU, joining the cast of the upcoming Thunderbolts film. There's no word yet about who exactly he'll play, although we do know a pretty extensive amount of the actors we can expect to see. The main characters are as follows: Florence Pugh (Yelena Belova/Black Widow), Sebastian Stan (Bucky Barnes/Winter Soldier), David Harbour (Red Guardian), Wyatt Russell (U.S. Agent), Hannah John-Kamen (Ghost), Olga Kurylenko (Taskmaster) and Julia Louis-Dreyfus (Valentina Allegra de Fontaine).
Yeun is perhaps most well-known for his years-long stint on AMC's The Walking Dead. Unfortunately, a big turning point for the viewership of the show was his character Glenn's tragic death at the hands of Negan. He also went on to star in a number of acclaimed films like Burning and Minari. At the moment, he's probably most recognizable as the voice of Mark Grayson from Invincible. He was also recently seen in Jordan Peele's Nope.
The director set to helm Thunderbolts, Jake Schreier, has worked on a few films, such as Robot & Frank, as well as Paper Towns. Most of his career has actually been in directing music videos for some pretty high-profile artists, as well as a number of commercials.
We don't really know much at all about the actual plot of the upcoming film, but we do know a good bit about the characters, and the nature of the team they're on. The Thunderbolts are a team made up of reformed (or mostly reformed) supervillains, trying to atone for their past sins. Perhaps Kevin Feige put it best when he said: "It tells you a lot about the team when beloved Winter Soldier is the most stable among them."
Thunderbolts is set to start filming in June of 2023, with a release date of July 26,  2024.
Marvel Villains Who Became Heroes
These characters were introduced in Marvel Comics as villains. But that didn't last.