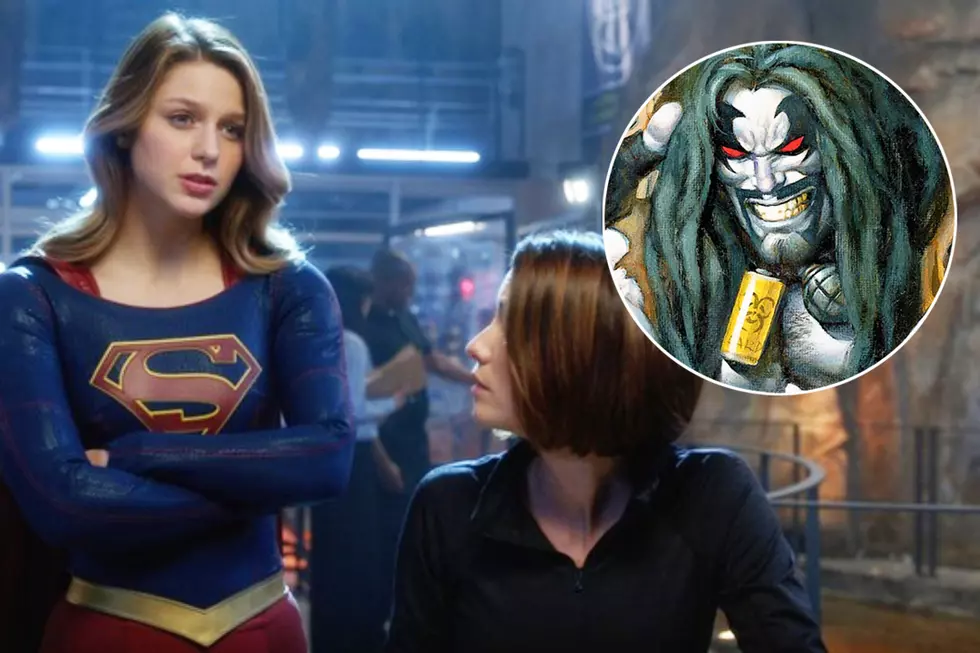 'Supergirl' Might Be Hinting at Your Main Man Lobo in New Clip
CBS / DC Comics
Supergirl has certainly opened up DC's live-action endeavors to alien comic characters that neither Arrow nor Flash have space to explore, and a fan-favorite may soon make his debut. A new clip from tonight's "Truth, Justice and the American Way" seems to allude to a certain "interstellar bounty hunter," but could it be the main man himself, DC's Lobo?
Take this with a grain of salt for now (via ComicBook.com), absent context for tonight's Lexi Alexander-directed hour, but the first clip from "Truth, Justice and the American Way" seems to reference one of DC's most notorious antiheroes, Lobo. In attempting to figure out who might be taking down extraterrestrials, Hank and Alex share a cryptic exchange:
Hank Henshaw: The vulture he captured could be wanted on a dozen other worlds for crimes he committed long before he wound up in Fort Rozz. We could be dealing with an interstellar bounty hunter.
Alex: (Nervously) You don't think …
Hank Henshaw: No … no. If he were in town, we'd know.
Granted, there are a number of characters who might fit that bill, and the exchange might well point toward the hour's villain himself, Master Jailer, but it's at least worthy of consideration. Various attempts to get Lobo off the ground as a live-action property have stalled for years, and the fan-favorite bounty hunter could fit right in with Supergirl, given the proper due.