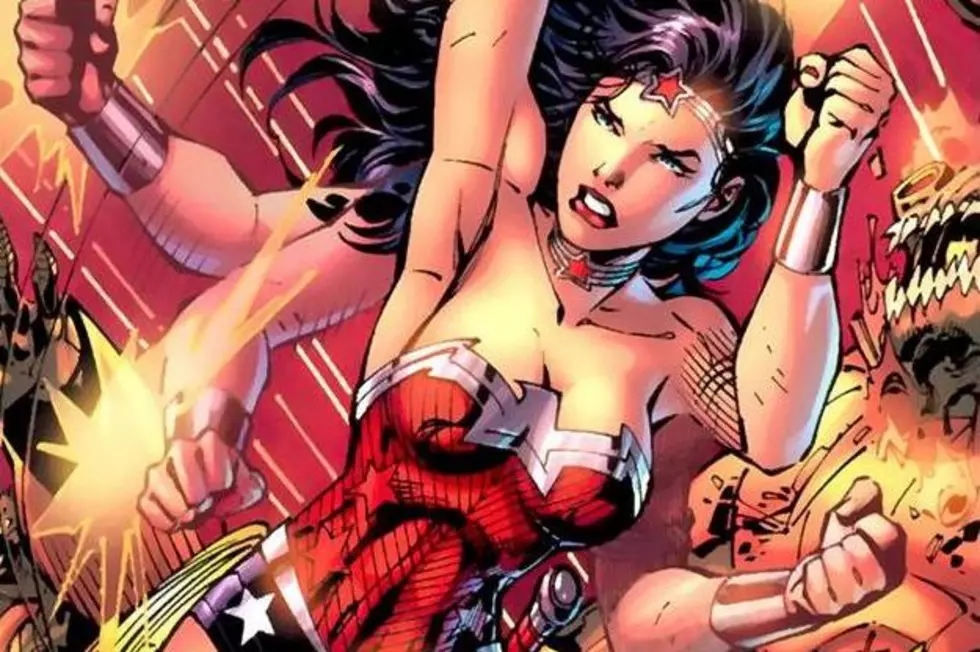 The CW Bringing Wonder Woman Back to TV…Again
Here we go again, folks.  Just when you thought that David E. Kelley's 2011 'Wonder Woman' reboot at NBC had officially laid the character to rest among the TV landscape, The CW is looking to summon their own version of the classic DC superhero for an hour-long drama.  But will the new Wonder Woman be Diana of Themyscira as we know her, or a new modern take akin to 'Smallville' or the upcoming 'Arrow?'
Vulture is reporting that The CW has begun developing a script that would return Wonder Woman to live-action TV for the third time, under the working title of 'Amazon.'  Written by Allan Heinberg ('Grey's Anatomy,' 'The O.C.'), The CW's take would focus on the early days of a young Diana, akin to the network's long-running Superman origin story 'Smallville.'   The network has only ordered a script for now, though Heinberg's work on the teen soaps as well as the 'Young Avengers' comics would certainly make he and the character a good fit for The CW.
Should The CW move forward with 'Amazon,' the series would prove the first successful live-action incarnation of Wonder Woman since the original Lynda Carter TV series, following the aborted David E- Kelley / Adrianne Palicki pilot in 2011, as well as numerous failed attempts to bring the character to the big screen.  It isn't known if 'Amazon' moving forward would impact a big-screen Wonder Woman, considering how DC is looking to get its ducks in a row for a 'Justice League' film, though 'Smallville' certainly didn't halt the release of 'Superman Returns.'
If successful, 'Amazon' would join fellow DC character Green Arrow on The CW with its upcoming action-thriller 'Arrow,' though the producers of that series made clear their intentions to shy away from DC's most iconic superheroes within their series.
What say you?  Do you think 'Amazon' would be able to successfully translate Wonder Woman to the small screen?  How would you like to see the character rebooted?  Lasso up your thoughts in the comments below!