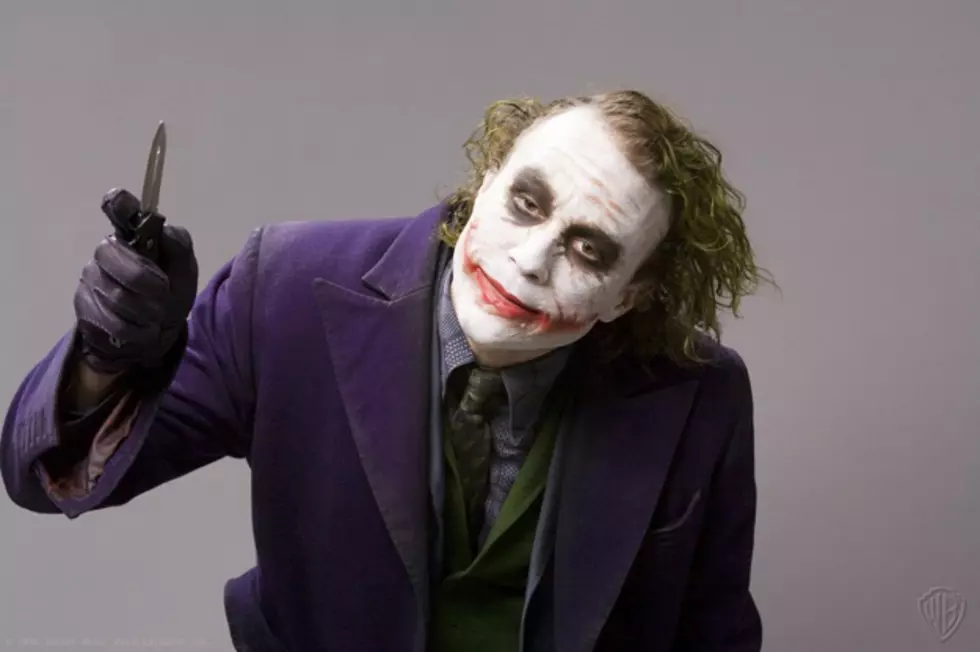 Rare 'Dark Knight' Publicity Photos Show Off Heath Ledger as the Joker
Warner Bros.
It's bittersweet to think that 'The Dark Knight Rises' marked the end of Christopher Nolan's Batman trilogy, considering many moviegoers were in agreement that it was not only the highlight of the summer, but also the best of the three films. And yet, it's sad to see it come to an end.
On the other hand, there's still more images and footage to be seen. 'The Dark Knight Rises' DVD and Blu-ray edition hits this December 3, and will be filled with a lot of extras everyone can enjoy. But while we're waiting to purchase what will most likely be a treasured edition to our movie libraries, newly released photos of a rarely seen photo shoot for 'The Dark Knight' give us a closer look at another iconic moment from the movie trilogy -- Heath Ledger in full Joker makeup and costume.
The late Ledger transformed the Joker into one of the most warped on-screen villains of all-time and made "Why so serious?" an overused catchphrase of the 2000s, both of which earned him an Academy Award for Best Supporting Actor following his death. Thanks to Reddit user tone_is_everything, we can now commemorate his performance with some rarely seen publicity shots from the second Batman flick.
Although very few information was provided along with these images, we realized through a side-by-side comparison that they were probably taken for use in the official movie posters:
You can check out more of the publicity shots of Heath Ledger for 'The Dark Knight' below, as well as some extra images of Christian Bale in full Batman attire.