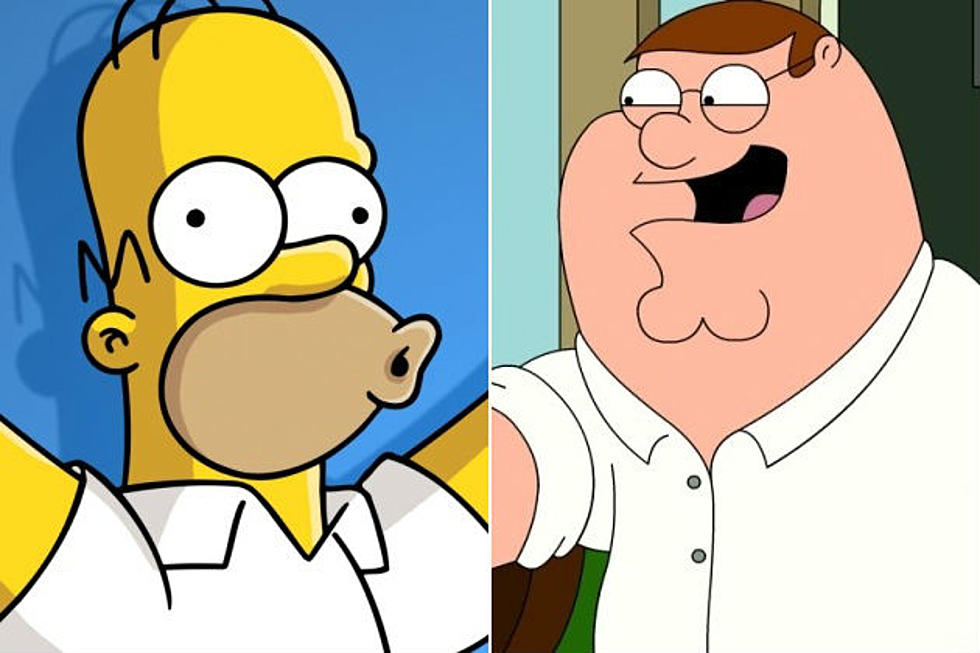 'The Simpsons' and 'Family Guy' Are Doing a Crossover Episode
Fox
After years of sharing the same block on Fox Sunday nights, 'The Simpsons' and 'Family Guy' are finally doing something that no one ever expected: they're crossing over. To be more specific, an upcoming episode of 'Family Guy' will see Peter Griffin and his family stumble into the town of Springfield, where they encounter the Simpson family.
Crazy, huh? Well, not crazy because it's two animated shows crossing over (remember when the Flintstones met the Jetsons?), but crazy because many 'Simpsons' fans have accused 'Family Guy' of being a lazy knock-off of Fox's iconic family. In fact, the rivalry between fans of both shows was matched only by a rivalry between each show's respective staffs. However, as EW points out, this tension has softened over the years, with mean-spirited snipes being reduced to playful antagonism. Now that both shows are part of the old guard, it's only right that they take that final step and merge together.
EW also has the scoop on what will go down in the episode. 'Simpsons' stars Dan Castellaneta, Julie Kavner, Nancy Cartwright, Yeardley Smith and Hank Azaria will provide guest voices on the episode (the lack of Harry Shearer is disappointing, but not surprising), which will see the Griffins meeting the Simpsons on a road trip. Naturally, Homer and Peter bond over beer, Bart and Stewie over being walking nightmare children and Lois and Marge over, uh, being cartoon moms. Since it's technically a 'Family Guy' episode, it will surely be full of constant references to popular culture, with half of the running time taken up by non sequitur flashbacks.
Don't get too excited or annoyed just yet: the episode is expected to air in the fall of 2014. What do you think? Is this crossover a nightmare or a dream come true?