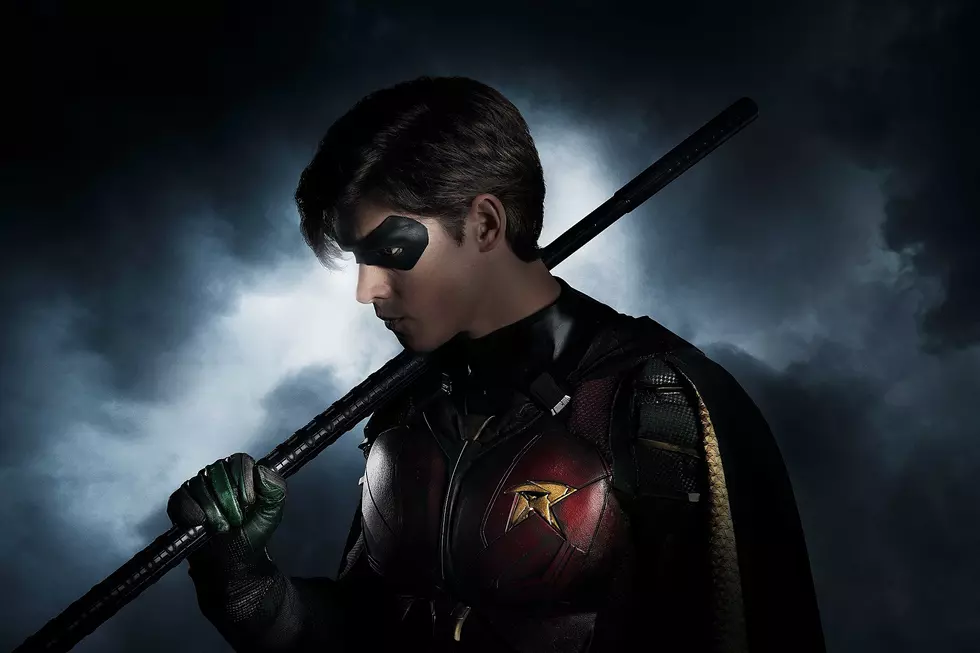 'Titans' Trailer: 'F— Batman!' Says The New Robin
DC Comics
Don't call him the Boy Wonder anymore. He'll probably curse you out if you do.
That is the big message of the first trailer for Titans, the first original series from DC Comics' new streaming service, DC Universe. It'll offer a unique mix of content; films, shows, and comics, and will offer both older existing titles and original series created just for the site. That's where Titans comes in, which features Brenton Thwaites as a angsty Dick Grayson, who roughs up criminals while announcing "F— Batman!"
Here's the official description of the show:
TITANS follows young heroes from across the DC Universe as they come of age and find belonging in a gritty take on the classic Teen Titans franchise.
There's that g-word again! This thing looks grittier than a mouthful of sand.
I love the idea for DC Universe as a place to enjoy comics and movies about your favorite characters. But I'm genuinely surprised just how dark this Titans series is. Putting "F— Batman!" in the trailer is a statement, as is making a trailer that's age-restricted. I suppose it's one way to capture that hardcore audience that loves the Zack Snyder DC movies (and, to a lesser extent, the Christopher Nolan ones), but I would think you'd want to cast a wider net with your first show. Of course there will be older, more kid-friendly catalogue shows and films available. But if Titans is your draw out of the gate, you are targeting a much older, angstier crowd.
The first beta of DC Universe is supposed to start next month; you can now pre-order at DCUniverse.com, where an annual membership costs $74.99, and comes with three extra months free. I would love to know what Fredric Wertham would have made of this.