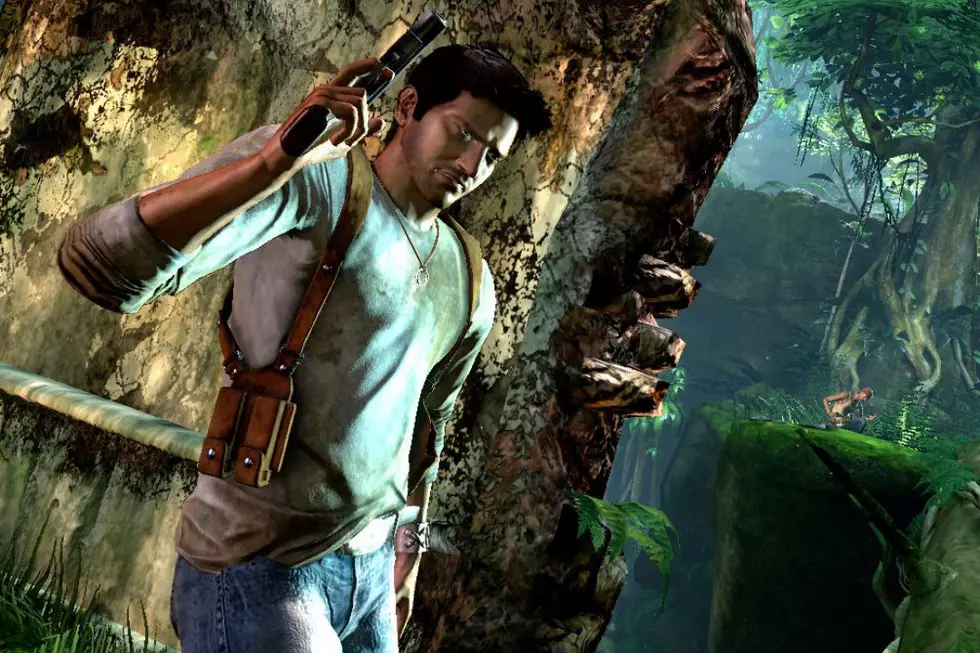 The 'Uncharted' Movie Is Stuck in Release Date Limbo
Sony
With Joe Carnahan (The Grey, Smokin' Aces) recently joining the Uncharted movie as a screenwriter, it looked like the project was off to a good start. But on Friday the film was taken off of Sony Pictures' release calendar.
Uncharted, originally planned for a June 30, 2017 release, is based on the action-adventure video game Uncharted: Drake's Fortune. The game follows treasure hunter Nate Drake, descendant of Sir Francis Drake, as he searches for the legendary El Dorado that he thinks Sir Drake faked his death trying to protect. It turns out the El Dorado isn't a city, but a cursed golden statue and when rival treasure hunters join the party, not to mention zombified Spanish conquistadors and Nazis, Nate Drake's chances at finding the statue don't look so great.
The release removal, as noticed but ComingSoon, comes only a day after Carnahan teased the film's opening scene on his Twitter:
So it looks like he did manage to come up with some semblance of a story before Sony temporarily pulled the plug. We'll keep and eye on it to see if this rescheduling is a termination or just that, a rescheduling.
An Uncharted movie has been in development for a while. Mark Boal, Academy Award-winning screenwriter who worked on The Hurt Locker and Zero Dark Thirty has written drafts of a script, as have David O. Russell, Sahara scribes Thomas Dean Donnelly and Joshua Oppenheimer, Safe House writer David Guggenheim, and National Treasure co-writers Cormac and Marianne Wibberley. Nate Drake's voice actor in the original game, Nolan North, said back in 2015 that the fans of Uncharted don't want a movie, "no matter who's the star of it. Maybe it's because it is such a cinematic experience in and of itself."