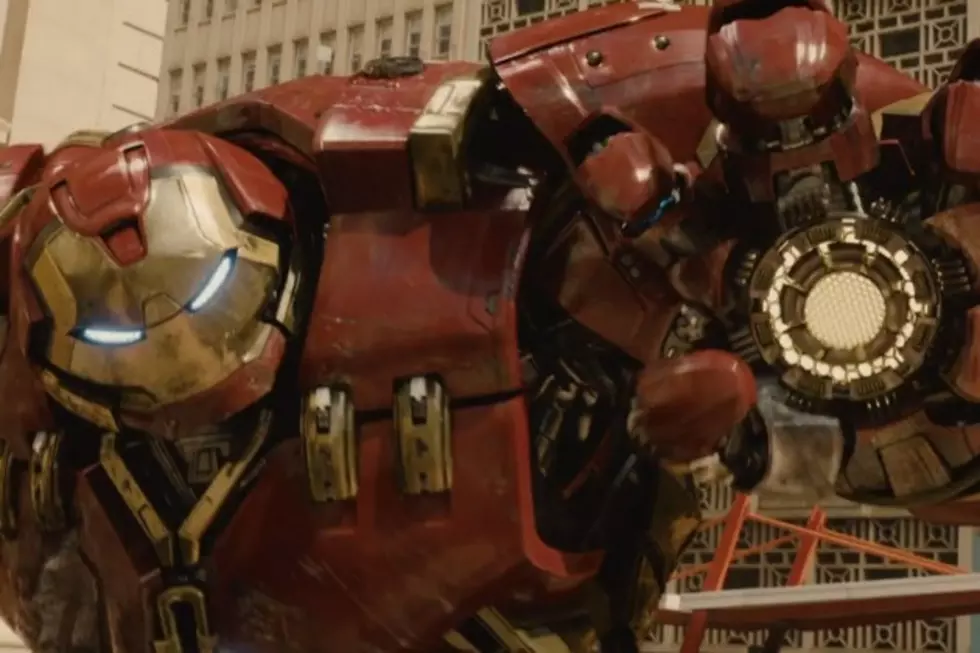 Weekend Box Office Report: 'Avengers 2' Leaves 'Hot Pursuit' in the Dust
Marvel
As expected, Avengers: Age of Ultron dominated the box office for the second weekend in a row, pulling in numbers that would be the envy of most summer blockbusters' opening three days. And while the only new release of the week faltered, it was a surprisingly strong week overall, with many of the films in the top 10 faring well despite facing one of the biggest movies of the year.
Film
Weekend
Per Screen
1
Avengers: Age of Ultron
$77,203,000 (-59.6)
$18,055
$312,589,000
2
Hot Pursuit
$13,300,000
$4,429
$13,300,000
3
The Age of Adaline
$5,600,000 (-9.7)
$1,824
$31,529,000
4
Furious 7
$5,272,000 (-20.7)
$1,755
$338,420,000
5
Paul Blart: Mall Cop 2
$5,190,000 (-11.7)

$1,521
$58,420,000
6
Ex Machina
$3,470,000 (+51.8)
$1,732
$15,722,000
7
Home
$3,000,000 (-13.6)
$1,202
$162,116,000
8
Woman in Gold
$1,652,000 (+2.9)
$1,530
$26,978,000
9
Cinderella
$1,574,000 (-42.7)
$1,522
$196,166,000
10
Unfriended
$1,412,000 (-36.1%)
$830
$30,943,000
With a weekend gross of $77 million, Avengers: Age of Ultron has now reached $312 million domestically and is currently knocking on the door of $1 billion domestic. In one week, it should surpass Furious 7 to become the highest grossing film of 2015 so far at the domestic box office. The race to Furious 7's worldwide gross will be a stickier affair, but it should get there when all is said and done. In the end, it won't come close to matching the domestic gross of The Avengers, but the sequel is looking at $450 million at the very least and that is a spectacular number.
A small-ish comedy like Hot Pursuit was never going to be able to directly challenge an Avengers movie, but it was going to need a weekend haul of $25-$30 million if it wanted to compete in the busiest month of the year. With only $13 million in its first three days, it's going to get swallowed up awfully fast in the coming weeks, especially when Pitch Perfect 2 steals away whatever audience it has left.
The rest of the top 10 held strong and steady in some genuinely surprising ways. In third place, The Age of Adaline dropped a minuscule 9.7%, grossing $5 million for a $31 million gross. For a tiny romance that was dumped against the titans of the summer movie season, these are strong and consistent numbers. It won't be a huge hit, but it is turning out to be one of the year's most surprising sleepers.
Speaking of sleeper hits, Ex Machina and Woman in Gold both saw bumps in their grosses this weekend, bringing their totals to $15 million and $26 million respectively. Once again, these aren't huge hits and they were never going to be huge hits, but these are strong showings for relatively cheap movies made strictly for adult audiences.
Meanwhile, Furious 7, Paul Blart: Mall Cop 2 and Home all endured the Marvel rampage with grace, taking tiny percentage drops and adding small but not insubstantial totals to their grosses. Cinderella proved itself to be the real belle of the ball this week, holding steady as it grasps for that $200 million mark. A few weeks ago, Disney's live action fairy tale had exited the top 10 and its chances of hitting this landmark looked small. But here we are.
Next week sees the release of Pitch Perfect 2 and Mad Max: Fury Road. Let's just say that one is tracking significantly higher than the other.