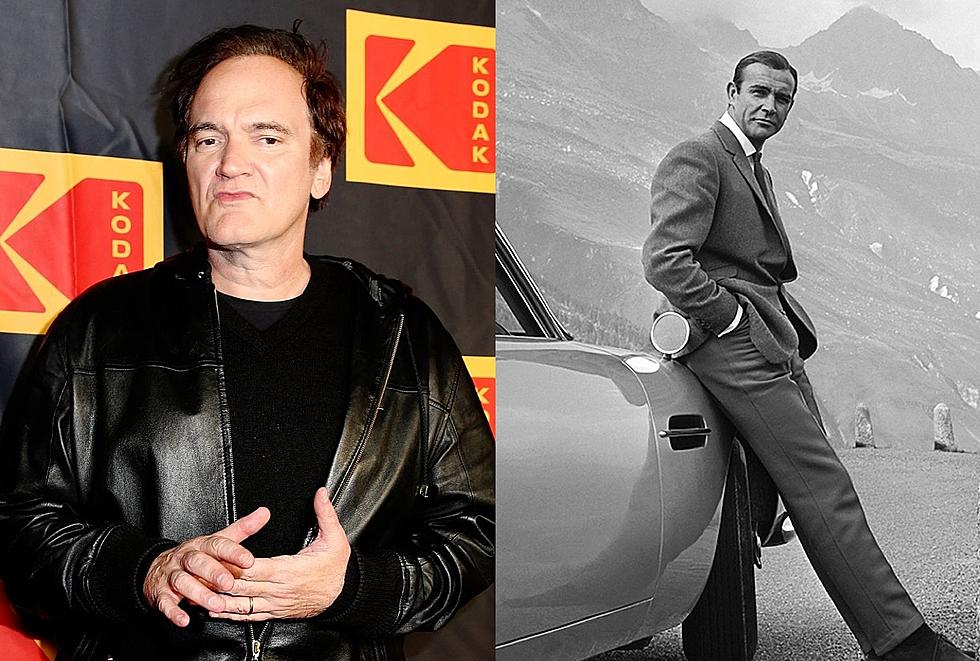 Quentin Tarantino Reveals Why His Bond Movie Didn't Happen
Getty Images
If you really go digging into Quentin Tarantino's career, you'll find tons of ideas that never made it to the big screen. One of those is a James Bond movie.
When Tarantino was arguably at the height of his hype, right after Pulp Fiction, he had big plans for his next movie. He contacted Ian Fleming's estate about acquiring the rights to adapt one of Fleming's novels for film. Unfortunately, it seems they misled him or didn't quite understand the implications of a deal they had made just a few years earlier.
Tarantino spoke with Deadline about his long pursuit of a James Bond project. As he explained...
We reached out to the Ian Fleming people, and they had suggested that they still own the rights to Casino Royale. And that's what I wanted to do after Pulp Fiction was do my version of Casino Royale, and it would've taken place in the '60s and wasn't about a series of Bond movies. We would have cast an actor and be one and done. So I thought we could do this.
READ MORE: Every James Bond Movie Ranked From Worst to Best
That's what he thought. But it was not to be. According to Tarantino, the Broccolis, the family that has controlled the James Bond film franchise rights since the 1960s, realized "somebody was going to try to do what I did" and made the Fleming estate a massive deal to the movie rights for the author's entire career. ("Like every short story, every travel book. If I want to make a movie of Thrilling Cities, I need to go to the Broccolis," Tarantino quipped.)
And thus Tarantino's dreams of a period James Bond were dashed. It still seems like a great idea though. Maybe it's not too late for Tarantino — or someone else — to try it?
Actors Who Almost Played James Bond