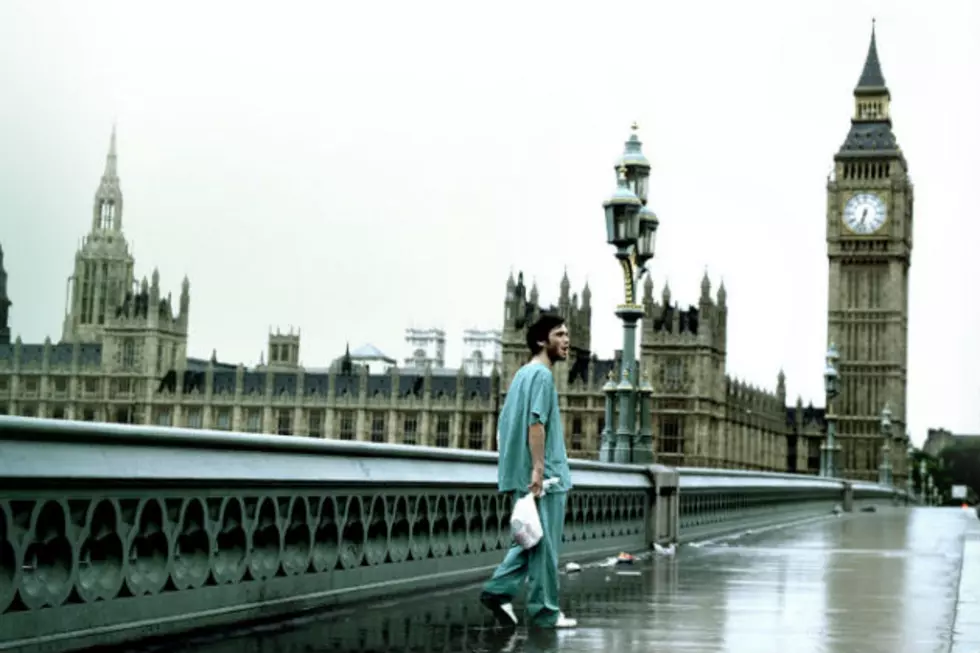 See the Cast of '28 Days Later' Then and Now
20th Century Fox
Released 11 years ago, '28 Days Later' introduced the world to Cillian Murphy with its tale of an incurable virus run wild in the UK, turning its victims into rabid, psychopathic murderers. With 'World War Z' tapping into the same fears of a worldwide pandemic that leads to humans turning on one other, let's take look back at the cast of the Danny Boyle thriller and see what they're up to now.
Cillian Murphy, Jim
Then: Cillian Murphy wasn't the first choice to play protagonist Jim in '28 Days Later' -- the role was written for Ewan McGregor, who turned it down. After that, it was offered to Ryan Gosling, who also had to decline due to scheduling conflicts. The part went to relatively unknown Scottish actor Murphy.
Now: Murphy's career pretty much blew up after '28 Days Later' -- he's worked with Christopher Nolan on several films, including 'The Dark Knight' trilogy and 'Inception.' You can see him next in 'Transcendence,' the directorial debut of Nolan's cinematographer, Wally Pfister.
Naomie Harris, Selena
Then: Prior to landing the role as tough-girl Selena in the film, Naomie Harris had starred on a few television series, including 'The Tomorrow People' and 'White Teeth.' For '28 Days Later,' Harris helped develop a backstory for her enigmatic character with director Danny Boyle.
Now: Harris went on to star in 'Pirates of the Caribbean: At World's End' and 'Miami Vice.' More recently, she starred in the James Bond flick 'Skyfall.'
Noah Huntley, Mark
Then: When Jim first meets Selena, she has a companion named Mark, played by Noah Huntley. The actor had previously starred in the sci-fi flicks 'Event Horizon' and 'Megiddo: The Omega Code 2.'
Now: After '28 Days Later,' Huntley landed roles in 'The Chronicles of Narnia: The Lion, the Witch, and the Wardrobe,' and 'Your Highness.' Last year, he starred as the ill-fated King Magnus in 'Snow White and the Huntsman.'
Brendan Gleeson, Frank
Then: Renowned British actor Brendan Gleeson didn't decide to become an actor until the age of 34. Prior to playing the role of kindly father Frank in '28 Days Later,' Gleeson starred in such films as 'Braveheart' and 'A.I.: Artificial Intelligence.'
Now: You might recognize Gleeson from the 'Harry Potter' films, in which he plays Mad Eye Moody -- his son Domhnall Gleeson also stars in the films, as eldest Weasley brother Bill. In 2005, he reunited with his '28 Days Later' co-star, Cillian Murphy, for 'Breakfast on Pluto.'
Megan Burns, Hannah
Then: Megan Burns had only one other acting credit to her name ('Liam') before signing on to play Hannah, the sweet daughter of Frank.
Now: Burns left acting after '28 Days Later' and hasn't been in a film since. These days she fronts a goth band called Betty Curse.
Luke Mably, Private Clifton
Then: Mostly unknown actor Luke Mably played the role of Private Clifton, one of the bad military guys Selena, Jim and Hannah encounter on their quest to find survivors and shelter.
Now: You might recognize Mably from his role as Prince Edvard in the 'Prince and Me' movies, and recently he starred on the TV shows 'The Gates' and 'Combat Hospital.'
Christopher Eccleston, Major Henry West
Then: The British star of 'Shallow Grave' and 'Gone in Sixty Seconds' lent his talents to '28 Days Later' as Major Henry West, commander of the not-so-friendly military unit that takes our protagonists hostage. Along with co-star Cillian Murphy and screenwriter Alex Garland, Eccleston co-wrote the scene in which he lays out his plans for Hannah and Selena.
Now: In 2005, Eccleston filled the legendary shoes of 'Doctor Who' for the first season of the re-vamped BBC series. He also starred in 'Heroes' and 'G.I. Joe: The Rise of Cobra,' and you can catch him next as the evil Malekith in 'Thor: The Dark World.'