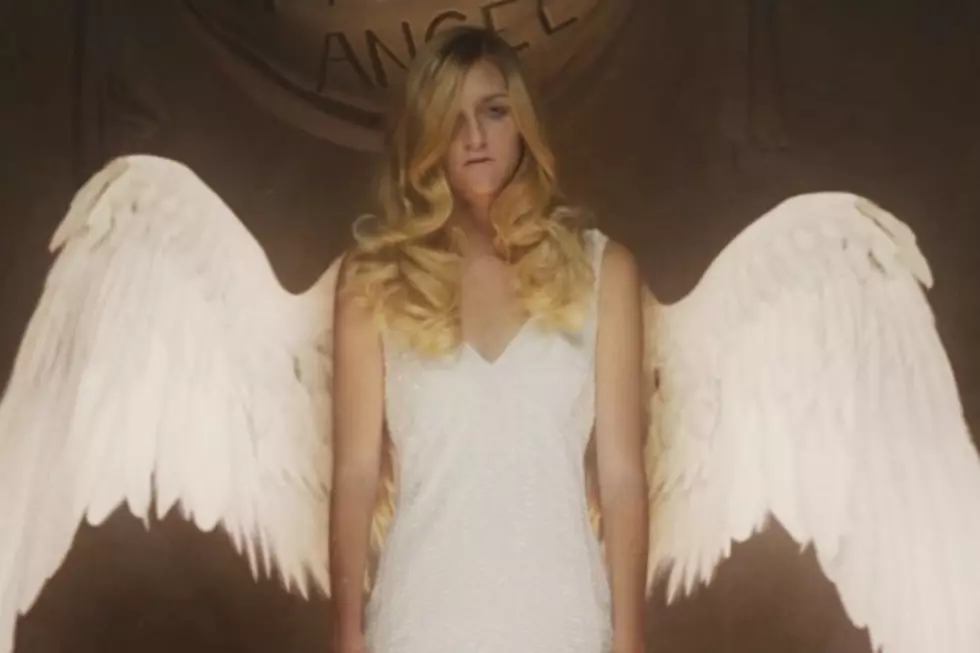 'American Horror Story: Freak Show' Teaser Reveals Angels in the Fall [Update]
FX
UPDATE: Well, wouldn't you know it? FX confirms that the teaser is in fact a fan-made fake. Certainly one of the more elaborate fakes we've ever seen!
FX miniseries (ish) 'American Horror Story' never fails to disappoint with its cryptic teasers of the fall premiere, and 'Freak Show' is expectedly no different. Gaze at the wonder of a fallen angel come to Earth in the first official teaser promo for the next round of Ryan Murphy's spooky serial, 'American Horror Story: Freak Show!'
As is tradition with the show's tantalizing teasers, our first official look at 'American Horror Story: Freak Show' doesn't utilize any of the all-star cast or even official footage, but still proves effective nonetheless. In it, a winged "angel" woman flaunts the span of her wings, only to grotesquely reveal a man working an apparatus drilled into her back that raises the useless appendages.
Set in 1950 Jupiter, Florida, the new 'Freak Show' season will see franchise veteran Jessica Lange as a German ex-patriot running one of the last American freak shows, a cast of rescued "unusuals" that also includes 'Coven' and franchise stars Kathy Bates, Angela Bassett, Sarah Paulson, Denis O'Hare, Evan Peters, and Frances Conroy. 'The Shield' star Michael Chiklis will portray a strongman husband to Bassett's character, while Wes Bentley will guest in a Halloween arc, and Emma Roberts is reportedly in talks to return.
We'll learn more when FX brings 'American Horror Story' to Comic-Con 2014 for the first time in the coming weeks, but in the meantime, checkout the freaky new 'Freak Show' teaser above, and tell us what you want to see from 'American Horror Story' season 4 in the comments!