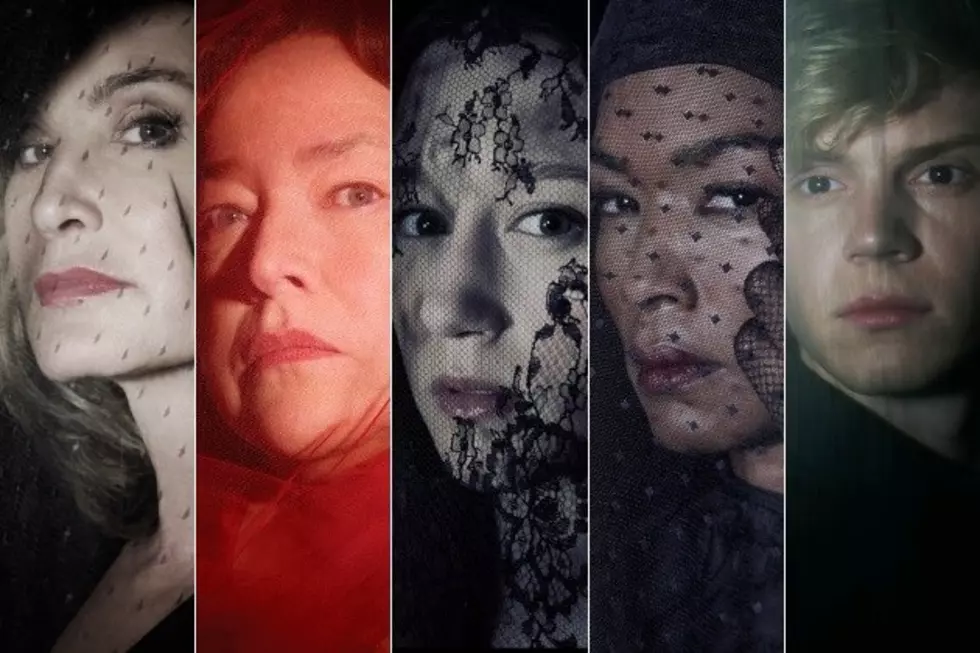 'American Horror Story' Season 4: Setting and Spinoff Revealed?
FX
'American Horror Story' fans well know that series creator Ryan Murphy tends to slip in hints of the next incarnation toward the end of any given season, but it seems the showrunner may already have spilled the beans. Want to know where 'American Horror Story' season 4 might shoot, in what time period, and the status of the spinoff?
Via Entertainment Weekly, it seems as if Murphy may have taken a liking to shooting in New Orleans, the show's first actual location production. "It's not contemporary," Murphy told the site about season 4's proposed time period. "It's either going to shoot in New Orleans or it's going to shoot in Santa Fe."
As for talks of an 'American Horror Story' spinoff, which seemed somewhat redundant given the ever-changing nature of the series, plans seem to have fallen through for the time being. Murphy claims to have realized in writing the latter episodes of 'American Horror Story: Coven' that the very idea of sparing characters solely for the sake of a spinoff stifled his creativity, thus abandoning any potential for 'Coven' characters to find their own series.
Murphy previously claimed that the final 'Coven' shot would provide a much clearer picture of season 4, also saying of the series' lead that "Jessica Lange has always wanted to play a Marlene Dietrich figure, and now she gets to."
What say you? Do New Orleans or Santa Fe ruin the mystery of 'American Horror Story' season 4? What new brand of horror would you want to see the FX drama tackle next year?