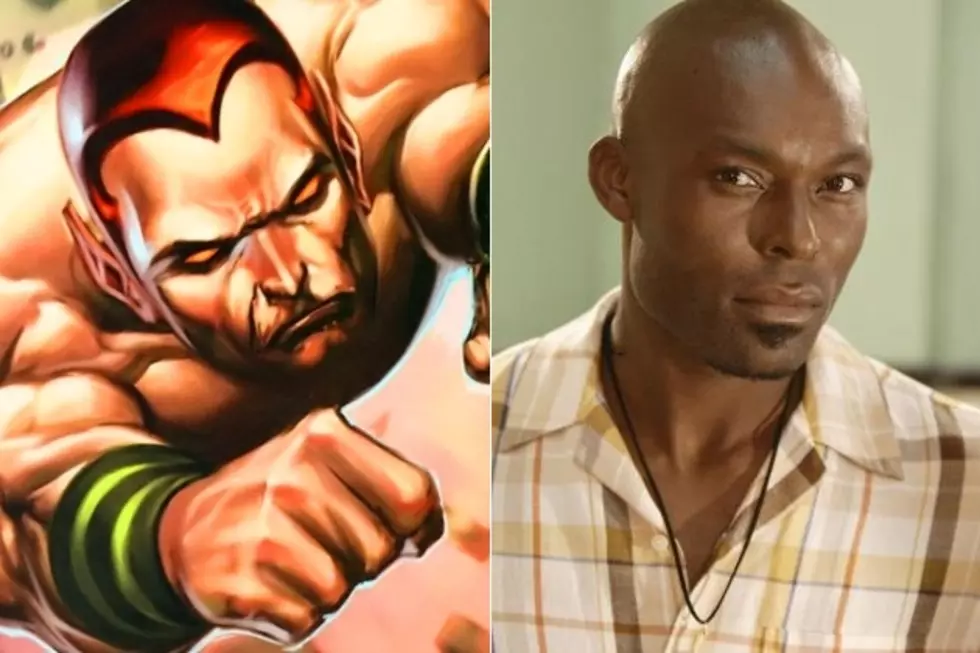 'Arrow' Season 2: 'Heroes' Vet Jimmy Jean-Louis Joins as DC Android "Amazo?"
DC Comics / NBC
Last week we brought you the exclusive reveal that 'Arrow' season 2 had cast 'Dawson's Creek' star Dylan Neal as the villainous mad DC scientist Dr. Anthony Ivo, best known to comic fans as the creator of the "Amazo" android. A superpower-mimicking robot seemed a bit too out there for The CW's Green Arrow drama, but has 'Heroes' alum Jimmy Jean-Louis officially signed on for the part?
Via ComicBookResources, Louis has signed on to play a multi-episode role as "The Captain," a mysterious figure who may yet tie into 'Arrow's' own take on the Amazo character. Says The CW of the casting: "The Captain is a mysterious and deadly associate of Anthony Ivo, and has a connection to a mystery of Season 2 called the 'Amazo' -- which will be a familiar name to DC Comics fans."
Whether or not Louis' "Captain" character will end up as an incarnation of the power-stealing Amazo remains to be seen, though it seems to us Ivo's connections to a World War II breakthrough could suggest some kind of super-soldier emergence, especially given we know that superpowers will make their official 'Arrow' debut later in the season with Grant Gustin's Flash.
Well, what say you? Are you excited to see 'Arrow' dipping its toes into more sci-fi waters with season 2? What DC characters would you like to see pop up besides Dr. Ivo and Jimmy Jean-Louis' mysterious "Captain" figure? Watch the latest trailer below, and give us your picks in the comments!