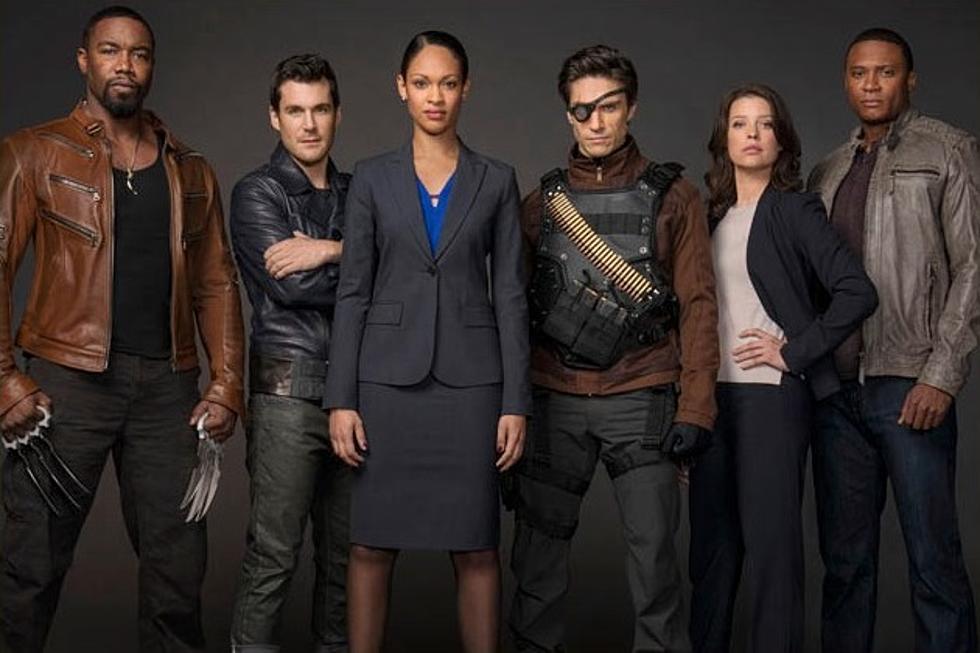 'Arrow' Season 2 Sneak Peek: Amanda Waller's "Suicide Squad" Revealed!
The CW
The CW's breakout smash 'Arrow' won't return from its February hiatus until next week's "Time of Death," but its the forthcoming appearance DC favorites the "Suicide Squad" that really loom large. The first photos of Amanda Waller (Cynthia Addai-Robinson)'s iconic team have arrived from the upcoming episode, revealing some surprising faces among the ranks!
Also present among the Suicide Squad are Diggle himself, as well as ex-wife Lyla (Audrey Marie Anderson), who will reluctantly lead the team under Amanda Waller's supervision in the March 19 installment. We also know that the episode will feature flashbacks from Diggle's perspective, showing how he saved the life of warlord Golam Kadir in Afghanistan, alongside returning season 1 guest star Ted Gaynor (Ben Browder)
Plenty of 'Arrow' goodness in the weeks to come, but in the meantime, what say you? Take a look at the full "Suicide Squad" above and below, and tell us what other DC greats you'd want to see incorporated in the CW superhero drama (perhaps season 3?) going forward!