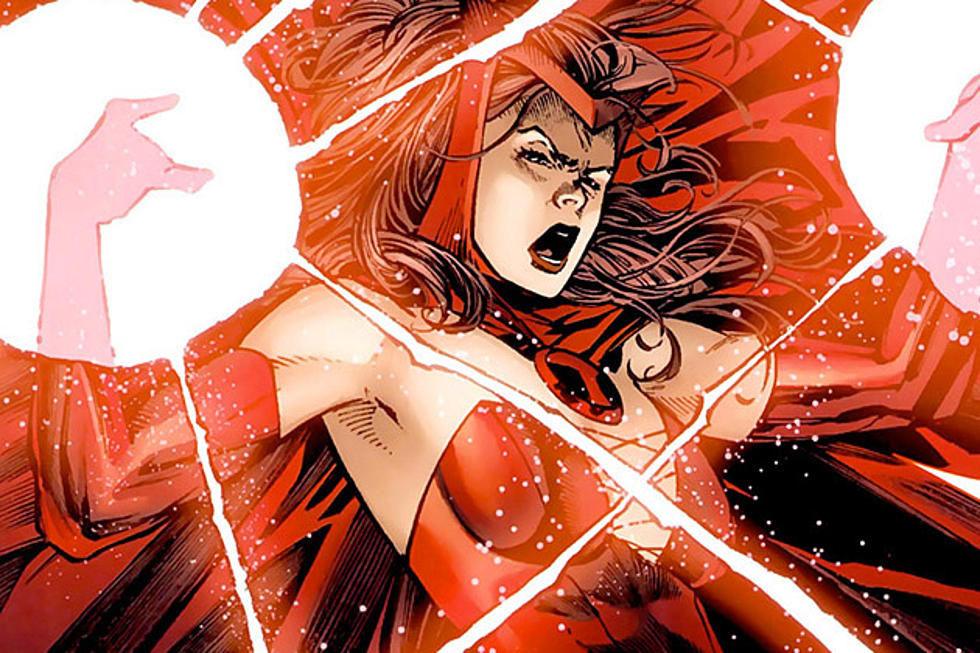 Has 'Avengers 2′ Already Found Its Scarlet Witch?
Marvel
'Avengers 2' doesn't begin filming for another six months or so but with the first draft of the script completed, have Marvel and director Joss Whedon already started to discuss casting for the superhero sequel? We just found out last week that 'Avengers 2' would feature two new characters in Scarlet Witch and Quicksilver and today comes word that Marvel already has their eyes on the actress they want to star as Wanda Maximoff. So who is it?
Superhero Hype is reporting that in preparation for 'The Avengers 2,' Marvel has already begun looking for actors to play both Scarlet Witch and Quicksilver. Whedon's idea is that both of these new characters are significantly younger than the rest of the team and that they're looking for actors in their late-teens/early-20s to fill the roles.
Specifically for Scarlet Witch, they're looking at Saoirse Ronan.
Ronan, who starred earlier this year in 'The Host,' is described as being the "prototype" for the role - a talented (she was nominated for an Oscar), young, British actress. And if you're going to describe Scarlet Witch as being like Saoirse Ronan, you might as well go out and cast Saoirse Ronan.
As for Quicksilver, there are no names attached to the role yet but he was described in casting notices as "Euro" and "edgy" which narrows it down to only about 98% of the working British actors.
If you're a comic fan, you're probably already wondering why they're looking to cast English actors (Ronan herself is Irish) as Scarlet Witch and Quicksilver. In addition to making the characters younger, Whedon has also changed their ethnicity from Eastern European to British.
So what do you think? Does Ronan fit the bill? Are you interested to see how 'The Avengers' deal with two younger additions to the team?