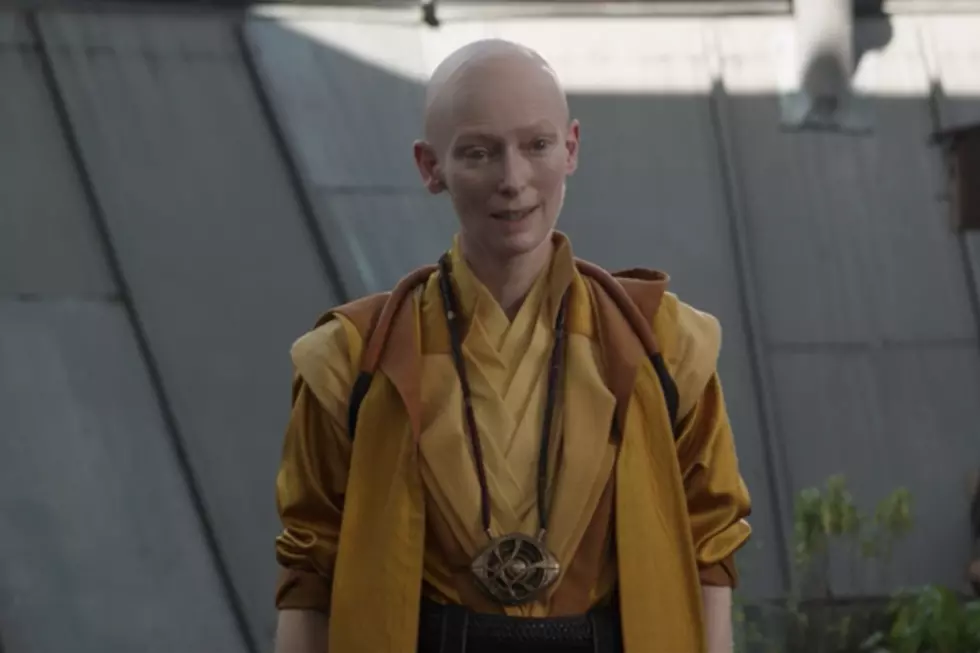 This 'Avengers: Endgame' Deleted Scene Would Have Changed the MCU Forever
Marvel
Marvel fans got a pleasant surprise when Disney+ came online earlier this week: Several never-before-seen deleted scenes from Avengers: Endgame. The clips, available with and without director's commentary, were not included on the film's Blu-ray release — but they are on Disney+.
One of the most interesting clips included is a deleted scene featuring Tilda Swinton's Ancient One in conversation with the Hulk about the Time Stone and how time travel works in the Marvel Cinematic Universe. This scene presented a very different version of time travel than the finished film — to the point where if they hadn't deleted it, it could have changed the MCU forever, and certainly narrowed down the possible explanations for the famous ending involving Steve Rogers.
This video by ScreenCrush's Ryan Arey breaks down the deleted scene and exactly what it could have meant for the MCU:
If you liked this video on the Ancient One's Avengers: Endgame deleted scene, check out some more of our videos below, including our video on why Thanos changed between Avengers: Infinity War and Endgame, our theory for what Marvel's Spider-Man 3 could look like, and all the Easter eggs in Spider-Man: Far From Home. Plus, there's tons more over at ScreenCrush's YouTube channel. Be sure to subscribe to catch all our future episodes. Avengers: Endgame is on home video now.
Note: As Amazon Associates, we earn on qualifying purchases.
Gallery — The Evolution of Every Avenger's Costume, From Movie to Movie: