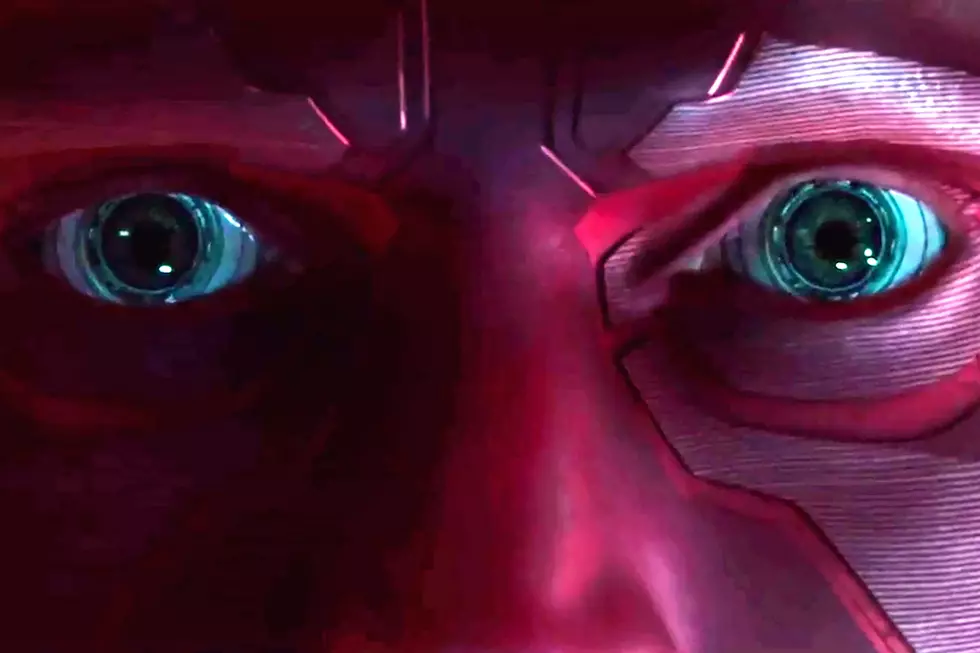 'Avengers: Age of Ultron' Puts Vision in the Spotlight in New Clip
Marvel
We've gotten a look at Paul Bettany's Vision in recent Avengers: Age of Ultron marketing materials, but we haven't had a chance to see his incredibly powerful superhero in action…until now. The actor appeared on BBC's The One Show, where he debuted a new clip featuring the introduction of his android hero. It's short, but it definitely gets the job done.
The above clip comes courtesy of Comic Book Resources, and shows off Bettany's Vision as he's being "born," the actor explains. It's just 27 seconds long, but it's our first substantial preview of the new Avenger in action. We don't get to see much of his powers, which are rather immense and formidable, and will help the Avengers in their quest to defeat the equally formidable Ultron. Also spotted in the clip are Thor, Captain America and Iron Man, all appropriately started at and in awe of the new hero's arrival.
When Tony Stark tries to jumpstart a dormant peacekeeping program, things go awry and Earth's Mightiest Heroes, including Iron Man, Captain America, Thor, The Incredible Hulk, Black Widow and Hawkeye, are put to the ultimate test as the fate of the planet hangs in the balance. As the villainous Ultron emerges, it is up to The Avengers to stop him from enacting his terrible plans, and soon uneasy alliances and unexpected action pave the way for an epic and unique global adventure.
Avengers: Age of Ultron hits theaters on May 1.
Check Out 100 Interesting Movie Facts You May Not Know