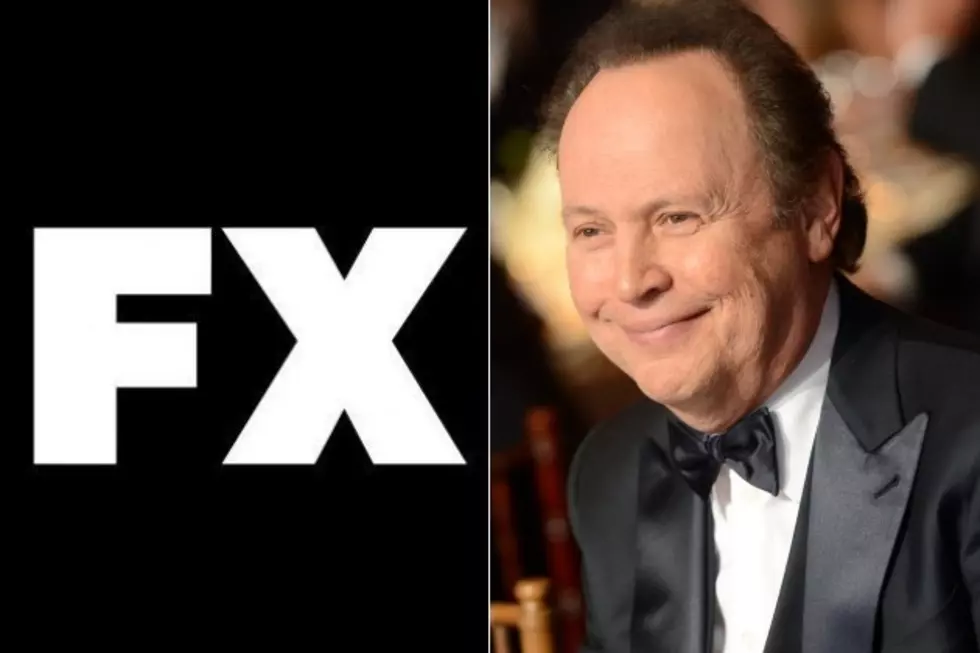 Billy Crystal to Headline FX Pilot 'The Comedians'
FX / Michael Buckner, Getty Images
Having returned to the public sphere with his most recent Academy Award hostings and the upcoming 'Monsters University,' legendary comedian Billy Crystal will next head to TV full time. The 'When Harry Met Sally' funnyman will headline a new FX single-camera comedy pilot 'The Comedians,' but what about the creative team has the TV industry already buzzing?
FX has been steadily building toward more comedy additions, given the release of its upcoming spinoff network FXX this fall, and has tasked revered comedian Billy Crystal with spearheading the charge. We've learned that Crystal will star, write and produce in the single-camera comedy pilot 'The Comedians,' following a veteran comedian reluctantly paired with a younger, edgier comedian for a late-night comedy sketch show.
'Seinfeld' producer Larry Charles, 'Burn Notice's' Matt Nix and Ben Wexler ('Community,' 'Arrested Development') will serve as writers and producers of the series along with Crystal himself. Says FX President John Landgraf of the news:
It truly is an honor to be in business with Billy Crystal and Larry Charles, two of the all-time greats in comedy. We have also wanted for some time to be in business with Matt Nix, who has done such an amazing job creating and running 'Burn Notice.' They, along with Ben Wexler, are an unbeatable team and we're incredibly excited about this project.
Production will likely begin on 'The Comedians' this summer, but what say you? Does Billy Crystal have what it takes to headline an edgy FX comedy? Hit the comments with your own thoughts!