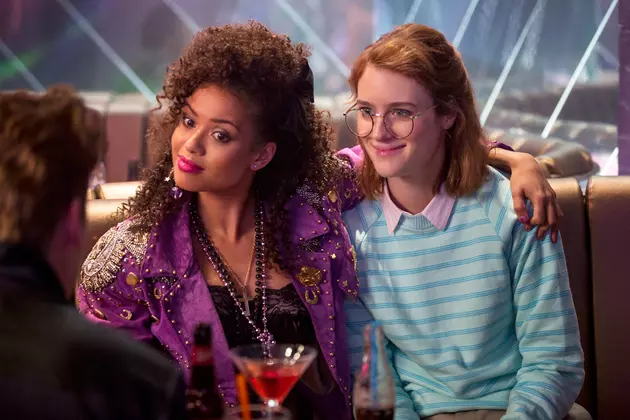 'Black Mirror' Boss Reveals Cut 'San Junipero' Scene That Was 'Too Sad'
Netflix
The beloved "San Junipero" outing of Black Mirror is one of the few granted a happy ending, though not for lack of some heavy subject matter. One scene in particular might have dragged down the entire episode, as creator Charlie Brooker describes cut footage that would "just be too sad."
You're warned of Black Mirror Season 3 spoilers from here on out (and really, get on that), but Brooker revealed in conversation at the Vulture Festival that the already-expansive "San Junipero" had at least one scene too many. The episode itself reveals that "San Junipero" is actually a digital space functioning as getaway for the infirm, and afterlife for others, and Brooker felt some of the inhabitants came with too heavy an implication:
In San Junipero, there was going to be a sequence in which Gugu's character is spending some time in a kindergarten, and you realize subsequently that those were all deceased children she was spending time with. We realized that'd just be too sad.
In any case, "San Junipero" is available to stream on Netflix, with more Black Mirror coming this fall.