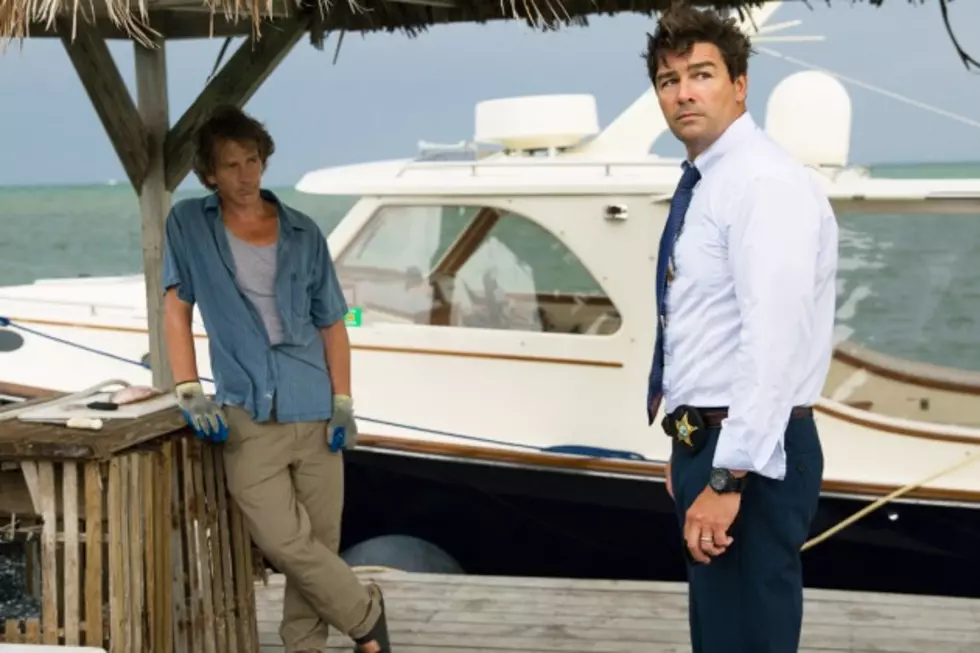 'Bloodline' Season 2 Will Return Ben Mendelsohn as a Regular, Despite … Uh …
Netflix
Among Netflix's original fare, it'd be hard to argue that Bloodline proved a breakout hit with either critics or viewers, though the streaming site isn't generally one to let things go (cough, Marco Polo). Most curious of all however, after Bloodline's Season 2 renewal, Ben Mendelsohn is confirmed to return as a series regular, despite … well …
You're warned of any and all Bloodline spoilers from here on out, but suffice it to say, Ben Mendelsohn's Danny, the central family outcast stirring the main conflict of the series … well … he's dead. Dunzo. Deadsies. Both a cooked goose, and a parrot who has ceased to be. So, what's the Star Wars spinoff-circling Mendelsohn doing back as a Bloodline regular for Season 2?
Showrunner Glenn Kessler tells TVLine:
The DNA of the show is such that the past is always with us. We're going to learn more about Danny's effect on the family and more about his past, and also what his effects are in the present day. There's a very important story that we're interested in telling that includes [Danny] … That was always part of the plan. When we first hired him, it was for more than the first season.
For those unfamiliar with the series, Bloodline followed the exploits of the Rayburn family after the eldest brother and black sheep (Mendelsohn) returns home, exposing the emotional demons at the family's core. Created by the team behind Damages, the series also stars Kyle Chandler, Linda Cardellini, Norbert Leo Butz, Jacinda Barrett, Jamie McShane, Enrique Murciano, Sissy Spacek, and Sam Shepard.
It makes sense that Netflix would want to hold onto Mendelsohn, even if producers insist it was always the plan. Bloodline will return with new episodes in 2016, Mendelsohn and all.