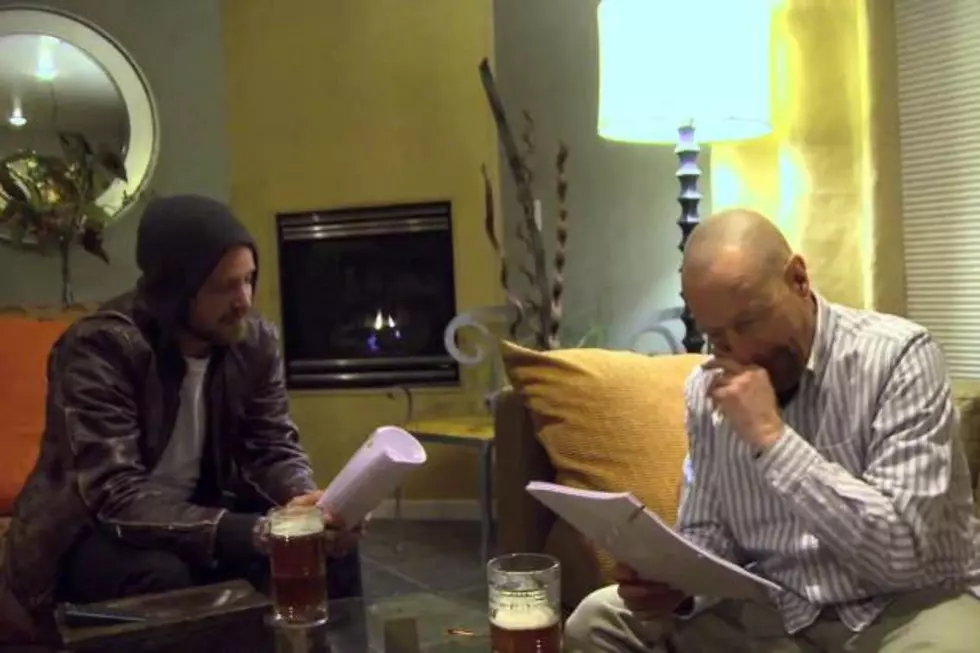 'Breaking Bad' Series Finale: Watch Bryan Cranston and Aaron Paul's First Time Reading the Script
Sony
We're not sure if we buy that neither Cranston nor Paul had read the script, or been given any indication of the ending by the filming of the above extra, though their surprise at Walter's ultimate plan seems genuine. In particular, the stage directions paint a nice portrait of the final scenes, including the "Satan's windshield wiper" effect of Walter's M-60 machine gun.
Among the other items to be found on the home releases, 'Breaking Bad' will contain more than 55 hours of special features that include a never-before-seen two-hour documentary spanning the entire production of the final season, a three-minute alternate ending differing, and commentary on every episode, along with the expected deleted and extended scenes.
Check out the stars of 'Breaking Bad' reading the "Felina" script for the first time in the video above, and don't forget ot pick up a copy of 'Breaking Bad: The Complete Series' for yourself on November 26!