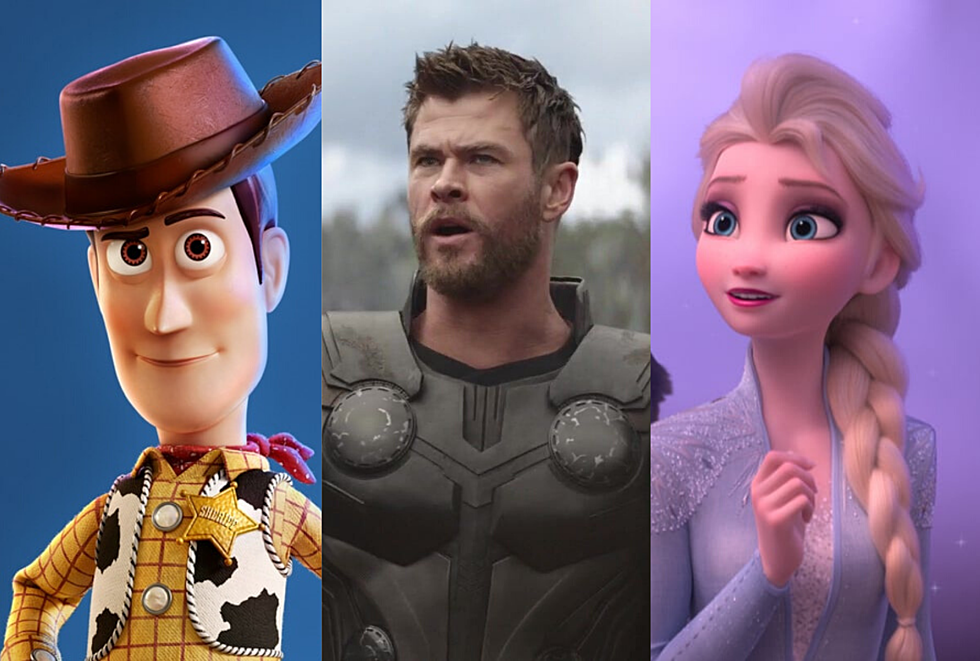 Disney Becomes First Studio to Gross $10 Billion at Global Box Office in One Year
Disney
It's official. Disney has become the first studio in history to pass the $10 billion mark in global box office sales. According to Variety, the studio earned $3.28 billion domestically and $6.7 billion internationally as of Sunday, totaling to $9.997 billion. That number is expected to officially cross $10 billion within the day.
Of course, Disney didn't do this all on their own. Their lucrative subsidiary animation studio Pixar has been in the picture for over a decade. But add in their acquisition of Marvel and Lucasfilm, and Disney has got itself an empire. Between billion-dollar blockbusters Avengers: Endgame and The Lion King alone, Disney shattered its own previous record of $7.6 billion back in July. And none of these numbers take into account titles that technically fall under Disney after the Disney-Fox merger that occurred back in March, like Ford v Ferrari or Dark Phoenix. In case you're wondering, those titles would have pushed Disney's numbers to $11.9 billion.
This announcement comes even before the premiere of Star Wars: The Rise of Skywalker, which premieres December 20th. And unless a meteor strikes Earth and renders us all completely immobile, Skywalker is going to have a monstrously successful box office run. It might even become the seventh Disney film this year to gross a billion dollars, following Avengers: Endgame, Aladdin, Toy Story 4, The Lion King, Captain Marvel, and soon-to-be Frozen 2 (at $920 million as of yesterday).
If 2019 has taught us anything, it's that this is The Mouse's world, and we're all just living in it.
Gallery — Every Disney Remake Ranked from Worst to Best