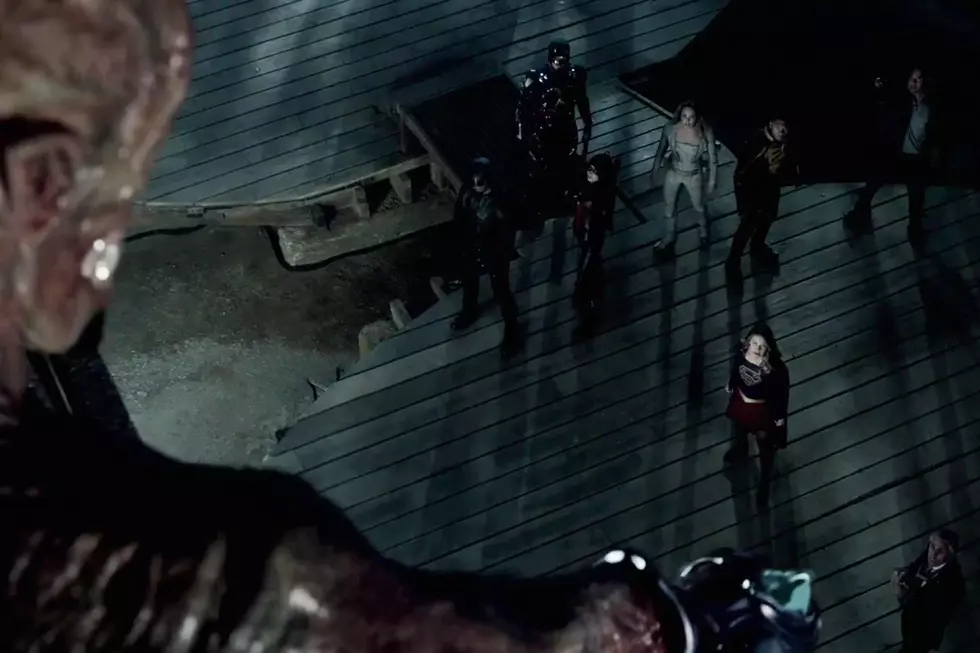 'Flash,' 'Arrow,' 'Supergirl' Crossover Trailer Reveals Alien 'Dominators'
The CW
There's going to be quite a bit to take in when Supergirl, Flash, Arrow and Legends of Tomorrow all get together for one epic crossover, and The CW isn't shy about showing off the goods. Meet the alien Dominators threatening Earth in an extended, spoiler-iffic trailer for the four-night event!
Monday's Supergirl brought with it a fresh trailer for the big team-up starting on November 28, this time offering our first look at the CG aliens facing off against our heroes. Barry describes the baddies as "like World War Z zombies," while the footage also offers a look at Deathstroke's return and … Oliver with an alien gun?
We'll likely have full synopsis for the three-part, four-way event soon, but check out the footage above, and stay tuned for the latest!
Check Out 100 TV Facts You May Not Know!