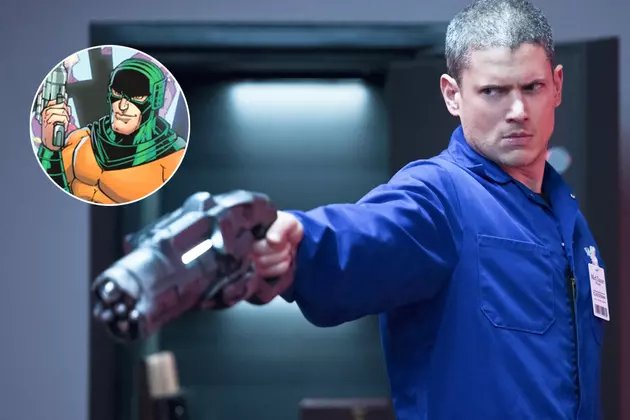 'Flash' Season 3 Teases Mirror Master vs. Captain Cold Battle
The CW / DC Comics
There's still a great deal of mystery around The Flash Season 3, not the least of which will finally introduce Mirror Master, and return an old friend. Or is that foe? Yes, Wentworth Miller's Captain Cold will return for a chilly rivalry with the next generation of Flash rogues, including a gender-swapped version of The Top.
E! News confirms that not only will Grey Damon appear as Mirror Master in the show's fourth episode, he'll be joined by Awkward star Ashley Rickards as his partner "The Top," squaring the two against a returning Captain Cold. Say producers Aaron and Todd Helbing:
It's kind of the origin of Mirror Master…We're really excited. It's the origin story of him, but it's this struggle between Mirror Master and Captain Cold and you get to see who comes out on top. We're excited to have Wentworth back because he always brings this amazing presence.
We'll find out more as Season 3 gets closer to an October 4 premiere, but will Mirror Master be Barry's next best frenemy?
Check Out 100 TV Facts You May Not Know!