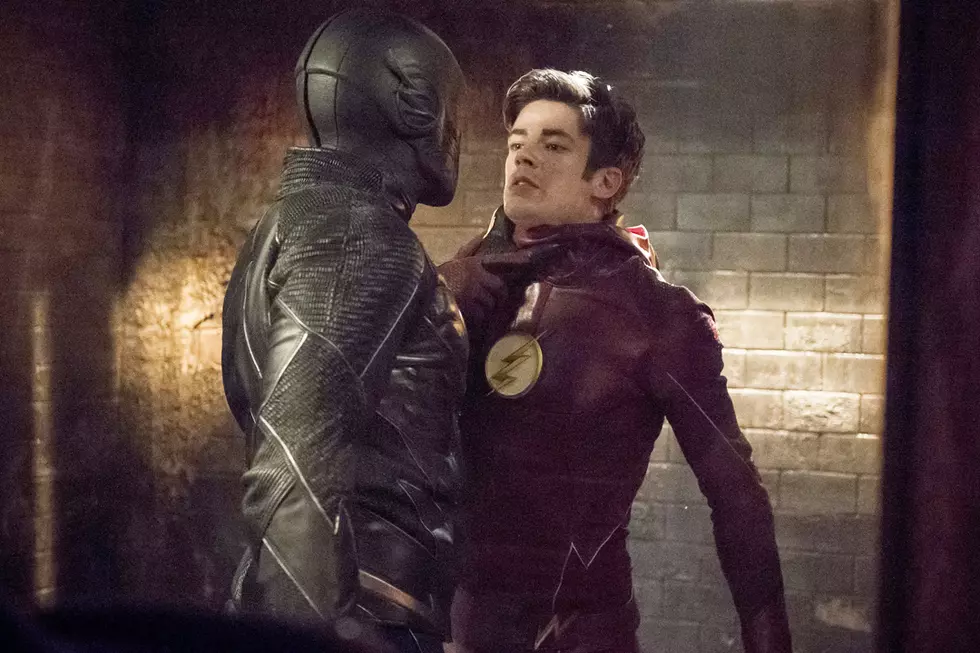 New 'Flash' Trailer Teases King Shark's Return, Zoom's Identity Revealed
The CW
The Flash has a literal world of work ahead of it for next week's "Earth-2" conclusion to live up to the easter egg-filled premiere, and plenty more DC goodness ahead. Not only does a new full-length trailer tease the Arrow crossover of King Shark's return, but so too do we finally get a peek under the mask of big bad Zoom.
In the meantime, so reads the full synopsis for Tuesday's "Escape From Earth-2":
On Earth-2, the team races to find Zoom's lair and asks for help from the most unexpected source. Meanwhile, back on Earth-1, Caitlin (Danielle Panabaker) rushes to perfect Velocity-9 so that Jay (guest star Teddy Sears) can stop the Geomancer (guest star Adam Stafford).
We'll bring the latest on The Flash and Earth-2, but who might Zoom finally turn out to be? Henry? Hunter Zolomon? Jay?
Check Out 100 TV Facts You May Not Know!