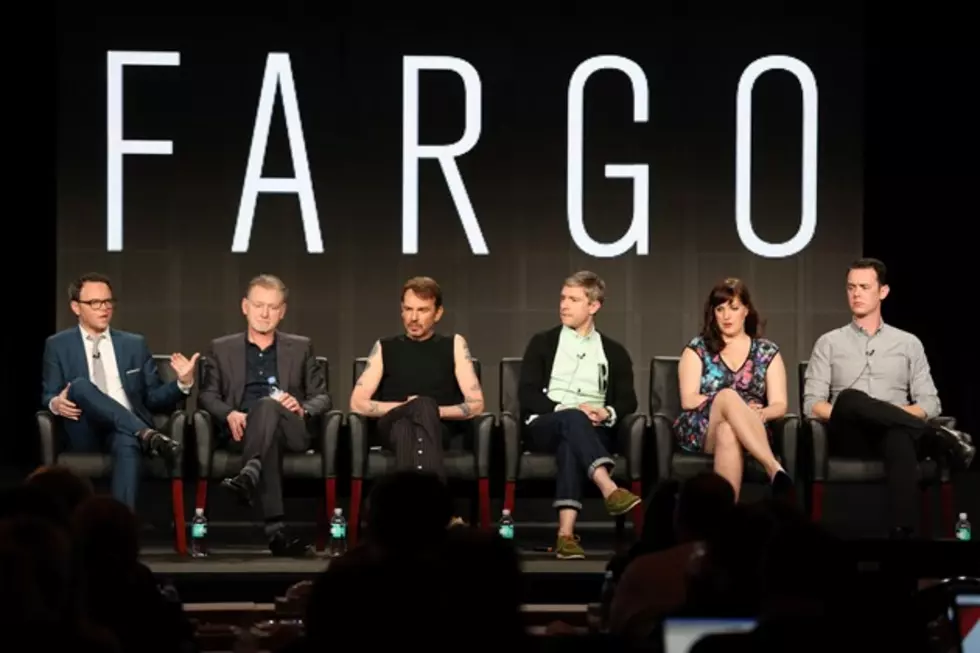 FX's 'Fargo' Sets April Premiere, Producers Discuss Second Season Possibilities
Frederick M. Brown, Getty Images
FX's forthcoming 'Fargo' adaptation isn't the first attempt at adapting Joel and Ethan Coen's 1996 Oscar-nominee for the small-screen, but it may be the most ambitious. The cast and crew gathered at the ongoing TCA press tour to discuss the future of the series, wherein FX revealed that we'll take our first trip into the 10-episodes series with 'Fargo''s April debut.
According to the network, FX will air the first installment of its all-new original "true crime" drama on April 15, beginning the limited series' ten-episode run. And while FX's 'Fargo' adopts the spirit of the movie, with a few of its character archetypes for inspiration, producers confirmed that a potential second season would follow an all-new story and cast of characters from the same region.
The new drama also comes with a stamp of approval from the Coen brothers, not generally known for producing others' work. "We showed them the first show and Ethan said, 'Yeah, good,'" said writer Noah Hawley of the unexpected honor. Added series star Billy Bob Thornton, "when Ethan says, 'Yeah good,' he's over the moon."
In addition, FX's 'Fargo' features 'Sherlock' star Martin Freeman as henpecked leading man Lester Nygaard, while Colin Hanks will portray Duluth Police Deputy Gus Grimly, a single father who finds himself faced with a choice between his own personal safety and his police duties, along with 'Always Sunny"s Glenn Howerton as ambitious personal trainer Don Chumph, 'Private Practice"s Kate Walsh as Gina Hess, a former stripper raising twin teenagers, Oliver Platt as supermarket king Stavros Milos, Adam Goldberg as Fargo crime enforcer "Mr. Numbers," as well as roles for Joey King, Peter Breitmayer, Tom Musgrave, Josh Close and Russell Harvard.
Early reviews have been positive, but in the meantime, what do you think? Are you eager for that old "Minnesota Nice" when 'Fargo' premieres on FX just in time for Tax Day, April 15?