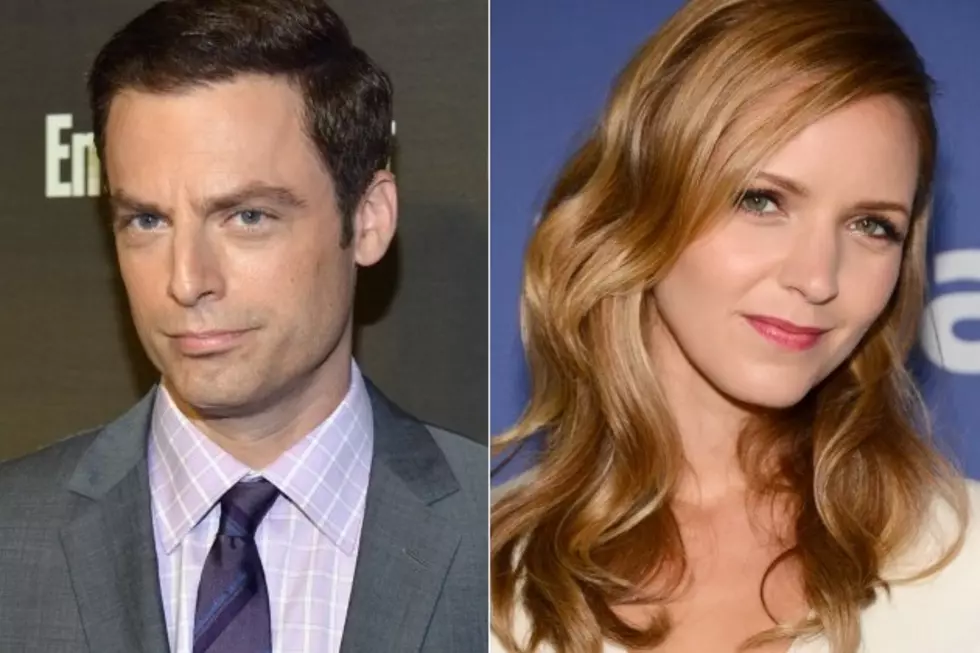 FX 'Homeland' Thriller 'Tyrant' Adds 'Mob Doctor' Jordana Spiro
Alberto E. Rodriguez / Mark Davis, Getty Images
Yesterday brought the most recognizable casting yet for FX's forthcoming Middle Eastern thriller pilot 'Tyrant' in 'Weeds' star Justin Kirk, and today another TV-friendly face has joined the buzzworthy new series. Former 'My Boys' and brief 'Mob Doctor' star Jordana Spiro has been announced to join the cast in a role opposite Kirk, but as whom?
Via the Hollywood Reporter, we've learned that Spiro will take the role of Dana, wife to Justin Kirk's John Tucker, with whom she works at the American Embassy as a cultural attaché. Yesterday's news had identified Kirk as a "sexy, decadent and mysterious American diplomat who maintains a hidden agenda."
Developed by 'Homeland' producers Howard Gordon and Gideon Raff (along with 'LOST' writer Craig Wright), 'Tyrant' centers on a family (Barry, Molly and children) that gets drawn into Middle Eastern politics when an Arab state dictator dies and leaves his American son as the new head of the country. 'Life of Pi' director Ang Lee had originally signed on to helm the pilot episode, but was later replaced by 'Harry Potter' franchise vet David Yates.
Production on 'Tyrant' is expected to begin in Morocco later this year, but what say you? Does Jordana Spiro's presence cement 'Tyrant' as FX's next big drama?