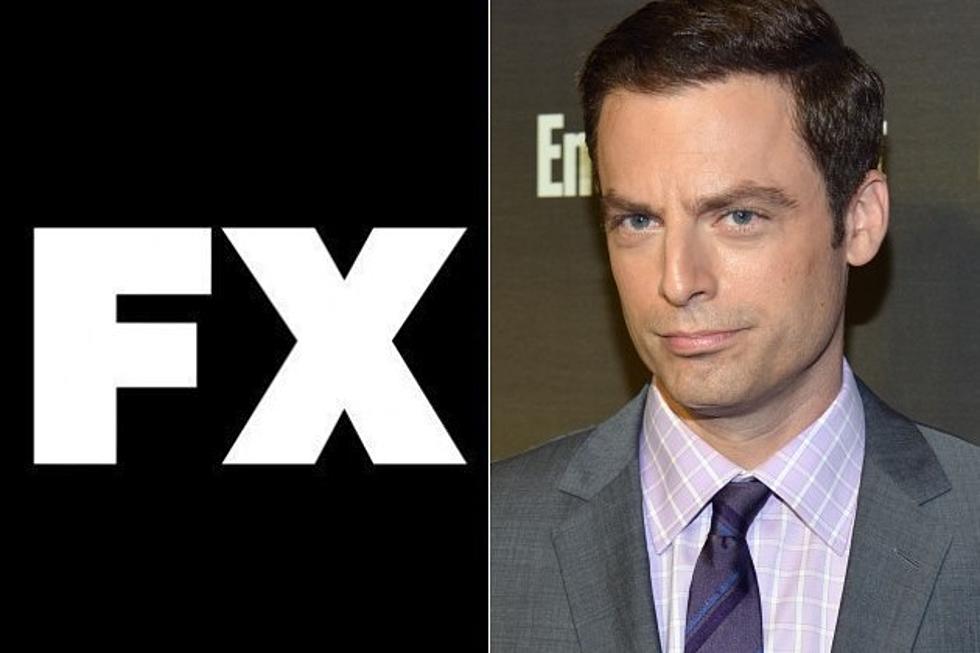 'Weeds' Justin Kirk Joins FX Drama 'Tyrant' From 'Homeland' Creators
FX / Alberto E. Rodriguez, Getty Images
For some time we've been hearing about 'Homeland' showrunner Howard Gordon's buzzworthy new FX drama pilot 'Tyrant,' initially set to be directed by Ang Lee until the 'Life of Pi' helmer bowed out for 'Harry Potter' vet David Yates, but now the Middle Eastern thriller has smoked out its most recognizable casting yet. 'Weeds' toker and 'Animal Practice' doc Justin Kirk has been added to the pilot in a major role, but as whom?
FX isn't saying much about Kirk's role in the series, but we've learned via Deadline that the former Andy Botwin will portray will play a sexy, decadent and mysterious American diplomat who maintains a hidden agenda. Also cast in the pilot are actors Sibylla Deen, Mehdi Dehbi, Moran Atias ('Crash,' 'White Collar'), Salim Daw and Ashraf Barhom.
Developed by 'Homeland' producers Howard Gordon and Gideon Raff (along with 'LOST' writer Craig Wright), 'Tyrant' centers on a family (Barry, Molly and children) that gets drawn into Middle Eastern politics when an Arab state dictator dies and leaves his American son as the new head of the country.
Before bowing out of the series, Ang Lee called the pilot "one of the most brilliant ideas for a series that I've seen and one about which I was very excited." Production on the pilot will begin in Morocco later this year, but what say you? Is Justin Kirk the first recognizable acting buzz 'Tyrant' has declared for itself?