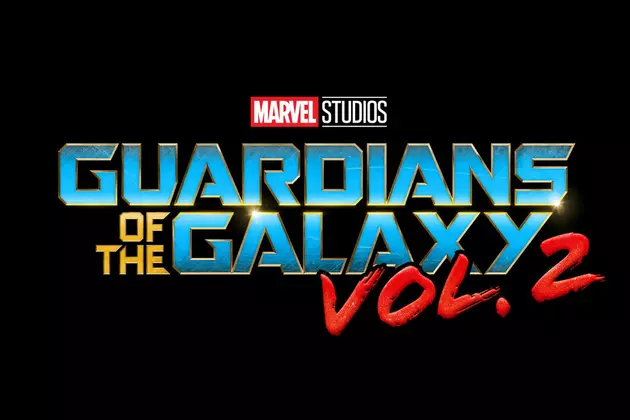 New 'Guardians of the Galaxy Vol. 2' Photos Arrive as Gamora Gears Up for 'Infinity War'
Marvel
Rumors of the Guardians of the Galaxy crew appearing in Avengers: Infinity War have been circulating in increments: First there were reports (later confirmed) of Chris Pratt's Star-Lord joining the lineup, followed by rumors of Rocket Raccoon and Groot, and, more recently, an alleged casting call revealing that the entire team would be crossing over for Marvel's next big Avengers event. Now, Guardians star Zoe Saldana has confirmed her involvement in Infinity War, and while we wait to find out if the rest of her co-stars are joining her, Marvel has released two new images from their next outing.
Meanwhile, MTV News caught up with Zoe Saldana at the Golden Globes, where she confirmed that Gamora will appear in Avengers: Infinity War — though she hasn't read the script just yet:
I don't know when they're going to let me read it. I'm not looking forward to the 5 hours of green make up, but every time I finally arrive on set I feel so happy and lucky to be there.
If that recently leaked casting call is legit, Saldana and Pratt aren't the only Guardians crossing over for Infinity War, as Rocket, Groot, Drax and even Nebula are rumored to be appearing in the Avengers sequel — despite James Gunn's satisfaction with keeping the team in their own wacky corner of the MCU.