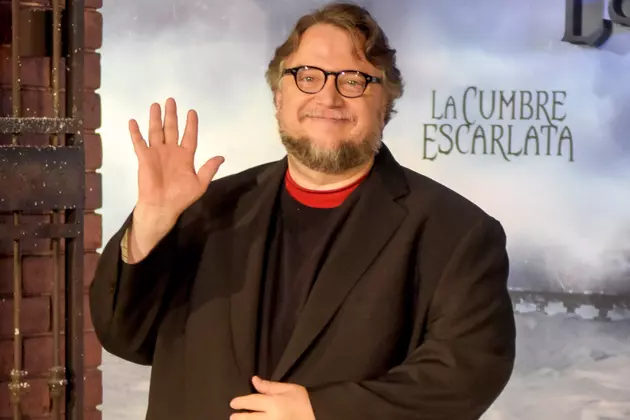 Guillermo del Toro Teams With Netflix for Horror Anthology Series
Robert Marquardt, Getty Images
Guillermo del Toro is adding another project to his Netflix queue: In addition to the animated series Trollhunters (set to premiere its third season later this month), the streaming service has ordered a new horror anthology series from the Oscar-winning filmmaker. Titled Guillermo del Toro Presents 10 After Midnight, the series will feature a collection of horrific tales — a few of which will be written and directed by del Toro himself.
Following his recent Oscar wins for The Shape of Water, del Toro is busying himself with yet another horror-centric project. Variety reports that the filmmaker is developing a multi-episode anthology series titled 10 After Midnight (presumably this means there are 10 episodes), which boasts "a collection of personally curated stories that are described as both equally sophisticated and horrific" — par for the course for del Toro, a filmmaker known for crafting stories that are often just that.
In addition to serving as creator and executive producer of the series, del Toro will write and direct select episodes, and personally choose writers and filmmakers to adapt the other stories he's chosen. Guillermo del Toro Presents 10 After Midnight is Netflix's first horror anthology series, and given their recent overall deal with Ryan Murphy, it's almost shocking that he didn't beat del Toro to the punch.
The title of the new del Toro series is also evocative of another horror anthology: Stephen King's Four Past Midnight, which, as the title implied, feature four short stories — including Secret Window, Secret Garden, which inspired the film Secret Window. Given del Toro's affection for King (and vice versa), I can't help but assume the title of the Netflix series is a tip of the hat to the master of literary horror.
10 After Midnight isn't the only upcoming horror project on del Toro's slate: As was recently revealed, del Toro has tapped The Autopsy of Jane Doe director André Øvredal to direct his adaptation of the cult classic kids book series Scary Stories to Tell in the Dark.