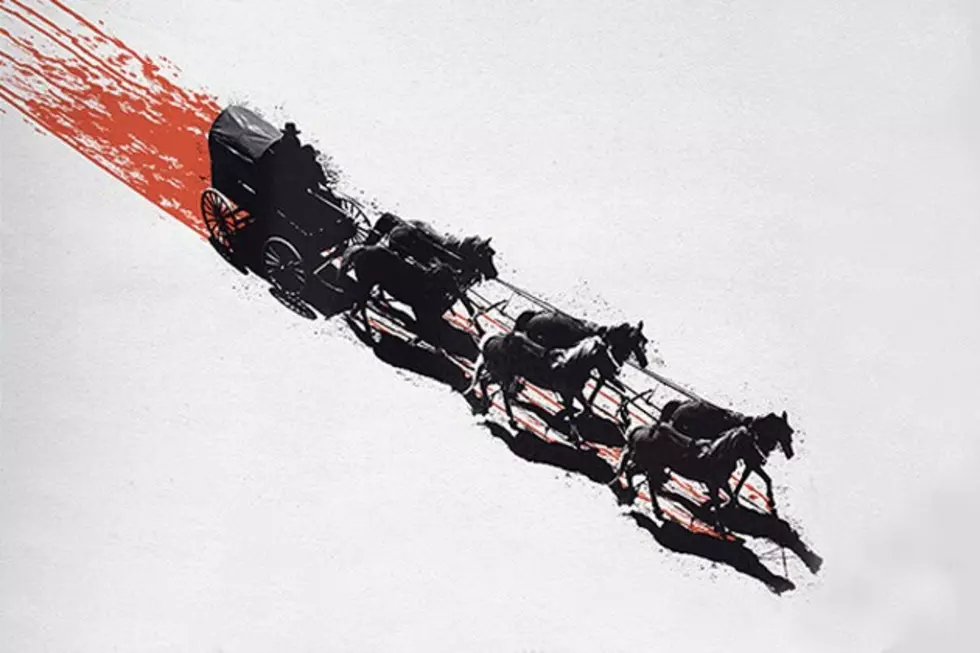 'The Hateful Eight' Trailer Will Be Attached to 'Sin City 2′
The Weinstein Co.
We got to see the first 'Hateful Eight' poster well before production even began on this latest effort from Quentin Tarantino, and now it looks like the first trailer will follow suit in a week. So, how can you be the first to see it?
According to SlashFilm, who did a little snooping, the 'Hateful Eight' trailer will be attached to 'Sin City 2' in theaters, starting August 22. Citing the Alberta Film Ratings board, contacts from movie theater employees, and an image from Weinstein Co. toting the presence of a 'Hateful Eight' trailer, the site reports that the teaser will be around one minute and 40 seconds, but will not feature any footage. (As we mentioned, filming hasn't even begun yet.)
However, the trailer will not be available online -- at least, not any time soon -- which is another reason to go buy up your 'Sin City 2' tickets now!
Tarantino's 'The Hateful Eight' was once thought to never see the light of day. Gawker famously pointed to the leaked script online, prompting the director to take legal action and declare the project dead, only to drop his lawsuit and revive the film awhile later for a live reading. We know that the film "follows the steadily ratcheting tension that develops after a blizzard diverts a stagecoach from its route, and traps a pitiless and mistrustful group which includes a competing pair of bounty hunters, a renegade Confederate soldier, and a female prisoner in a saloon in the middle of nowhere."
Tarantino is said to be bringing most members from his live reading to populate the 'Hateful Eight' cast, including Kurt Russell, Bruce Dern, Samuel L. Jackson, Michael Madsen and Walton Goggins. The film will begin shooting this November for a 2015 release, and we're hoping the first trailer will shed more light on this highly anticipated project.
It's not every day films come back from the dead to shell out posters and trailers before production!