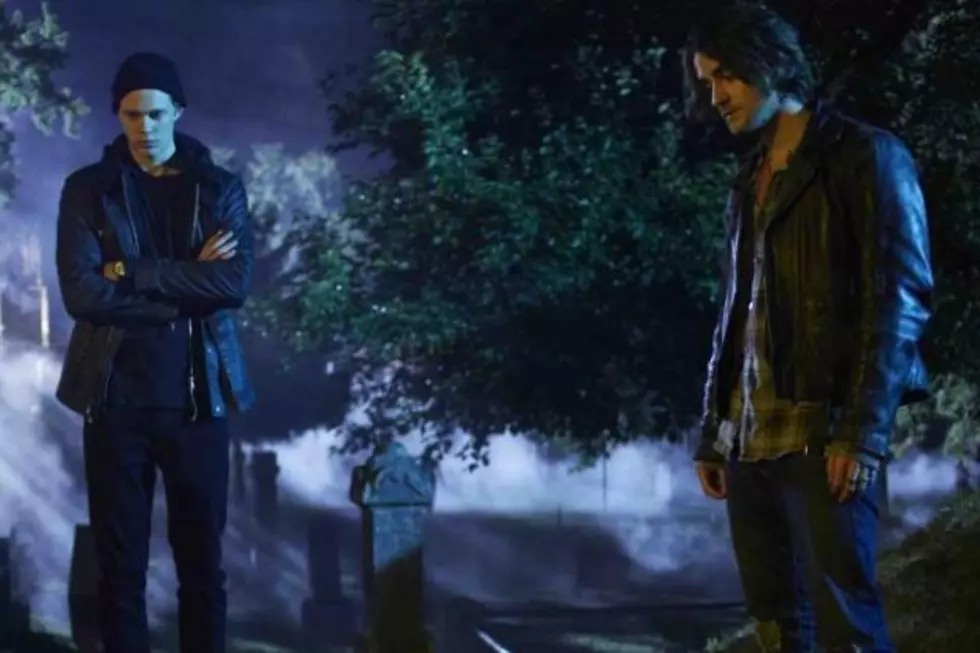 'Hemlock Grove' Trailer: Netflix and Eli Roth Conjure Up Original Horror
Netflix
As Netflix moves more and more into the field of original programming, their slate of upcoming series begins to look better and better. Everyone awaits the upcoming revival of 'Arrested Development,' as well as Kevin Spacey political thriller 'House of Cards,' but today the pay-streaming service has unveiled the first trailer for its forthcoming Eli Roth-helmed horror-fest 'Hemlock Grove.' Fraught with the sexy supernatural, get your first look at the upcoming series inside!
Netflix will certainly have a banner year in 2013, and its latest trailer will stand as proof. The streaming rental service has issued a first trailer for its Eli Roth-produced horror series 'Hemlock Grove,' which under Netflix's model will release all its episodes at once on April 19.
Starring Famke Janssen, Lili Taylor, Bill Skarsgard (yep, brother to 'True Blood's' Alexander), Dougray Scott, Penelope Mitchell and Landon Liboiron, and based on the original novel by Brian McReedy, 'Hemlock Grove' follows the murder of a young Pennsylvania girl near the former Godfrey steel mill. Suspected is an escapee from the "White Tower," a biotech facility owned by the former steel magnates, while others believe the killer to be Peter, the teenage Gypsy boy from the wrong side of the tracks.
You can get your first look at the NSFW trailer for 'Hemlock Grove' below, and tell us what you think in the comments!