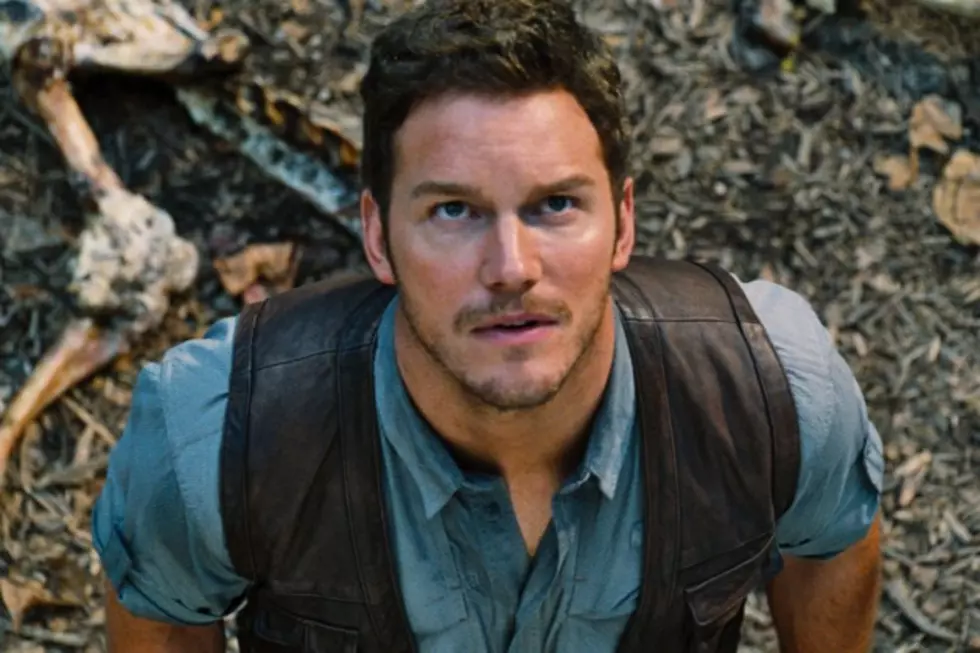 'Jurassic World' Tyrannosaurus Rex Revealed Through Expanded Website
Universal
Just yesterday, director Colin Trevorrow opened up in an interview about all the new dinosaurs in 'Jurassic World,' and when asked about the absence of the T-Rex in the trailer, he assured us that we'd definitely see our favorite massive carnivore in the film. Following the debut of the trailer, the film's official site has been expanded and some exploration has revealed the first images of the T-Rex from the upcoming sequel.
The official 'Jurassic World' website is now way more active and interactive to reflect the tagline from the film: "The park is open." The main page fills you in on daily events and schedules, like what time you can expect to see the Mosasaurus feeding from the trailer—that's the scary aquatic dino that leapt out and ate the shark. The site also lets you know about guided tours and cruises, and expected wait times for all the attractions. When you poke around, you can find info on how to plan your visit, get a "Raptor Pass," and view the park map and park cam.
There's also an area to view info on all the dinosaurs. That's where you'll see the first images of the Tyrannosaurus Rex. These are CG renderings of the dinosaur and there's nothing practical about it, but you can get an idea of what the giant dino will look like in the movie:
Keep digging around, and you can view all of the dinosaurs they keep in the park. It's unclear whether we'll actually see all of these creatures in the film, which is part of what makes the interactive site so cool—just knowing how much thought and preparation went into planning this project, not just as a movie, but as an experience. It's likely that some of these dinos will be hanging out in the background of the film, but the idea that they took the time to research and design each and every one is great.
We'll see our old pal T-Rex back on the big screen when 'Jurassic World' hits theaters on June 12, 2015.