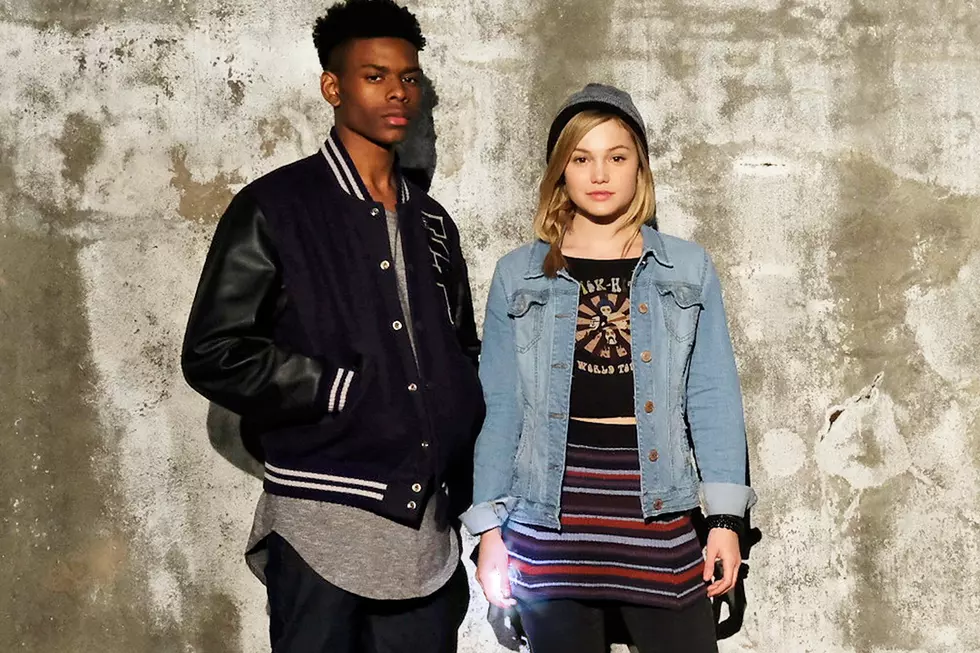 Marvel's 'Cloak and Dagger' Lights Up Freeform With First Trailer
Freeform / Alfonso Bresciani
Just hours after Marvel clued us in on its next Freeform series, Cloak and Dagger pull a first trailer out of the darkness. Get a look at Marvel's first non-ABC, non-Netflix TV drama, as Tyrone Johnson and Tandy Bowen discover their unique powers.
Cloak and Dagger won't premiere on Freeform until at least 2018, but the completed pilot at least offers us a look at the young Marvel romance. The superpowers seem to be kept at a minimum (ditto for MCU references), but this is definitely a different side of the Marvel universe.
Gloria Reuben (ER, Mr. Robot) is Adina Johnson, Tyrone's mom.
She invests every aspect of her being into giving her son the life she believes he deserves. But she props up and protects Tyrone so much she almost forgets to love him.

Miles Mussenden (Bloodline) is Michael Johnson, Tyrone's father.
He trudges through his desk job to keep his family safe and happy. He's a working-class father who does what he can to ensure his son will grow up to be a great man.

Carl Lundstedt (Grey's Anatomy) is Liam.
Liam is a salt-of-the-earth townie who operates as Tandy's partner in crime while moonlighting as her boyfriend. But underneath his rough-around-the-edges appearance, Liam has big dreams.

James Saito (Life of Pi) is Dr. Bernard Sanjo.
An emotional cornerstone in Tyrone's life, they have an unusual relationship.

J.D. Evermore (True Detective) is Detective Connors.
He is a contradiction of a man embracing an intimidating persona that overcompensates for a secret he keeps close to the vest.
Gina Prince-Bythewood serves as director for the Freeform drama, written by showrunner and Daredevil alum Joe Pokaski. So reads the synopsis, based on Marvel characters Tandy Bowen and Tyrone Johnson:
The live-action interracial romance follows the duo, two teenagers from very different backgrounds, who find themselves burdened and awakened to newly acquired superpowers while falling in love — Tandy can emit light daggers and Tyrone has the ability to engulf others in darkness. They quickly learn they are better together than apart, but their feelings for each other make their already complicated world even more challenging.
It remains unclear if Cloak and Dagger will be set in the overall MCU, but stay tuned for further details from Marvel and Freeform. What do we make of the first trailer?